Strike a pose with Love Lambeth!
Do you remember our Love Lambeth sign from this year's Country Show? Well, we've decided to send it on a tour so that everyone can get the chance to see it, take pictures and tell us what you love about Lambeth!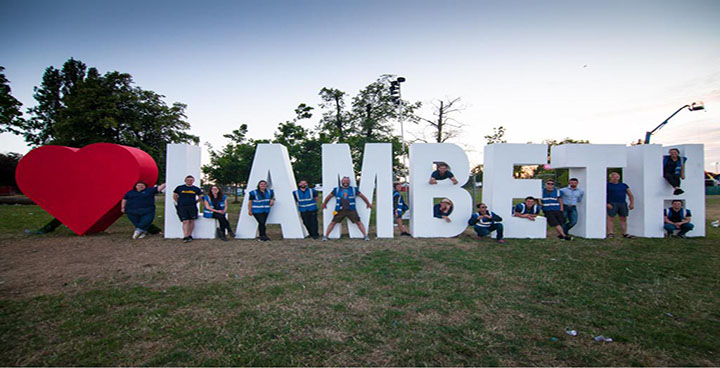 Our Love Lambeth sign was a big hit at last month's Lambeth Country Show. Both days saw people taking pictures of themselves, their family and friends and posting them on social media to tell everyone how much they love Lambeth. So much so, that we're taking it around the borough so everyone can get the chance to do the same!
The sign will visit a number of our green spaces over the next month, you can see it here:
From Monday 10 August – Love Lambeth @ St Matthew's Peace Gardens (opposite The Electric Brixton nightclub)
From  Friday 14 August – Love Lambeth @ Norwood Park (at the top of the hill near the Café)
From Friday 21 August – Love Lambeth @ Streatham Common (along the Streatham High Street – A23 – side of the Common)
From Tuesday 1 September – Love Lambeth @ Clapham Common (close to Clapham Common Tube Station)
From Monday 14 September – Love Lambeth @ Albert Embankment (in Albert Embankment Gardens)
If you see it make sure you visit it and post your picture:
On Twitter using #lovelcs
On Facebook to Lambeth Country Show