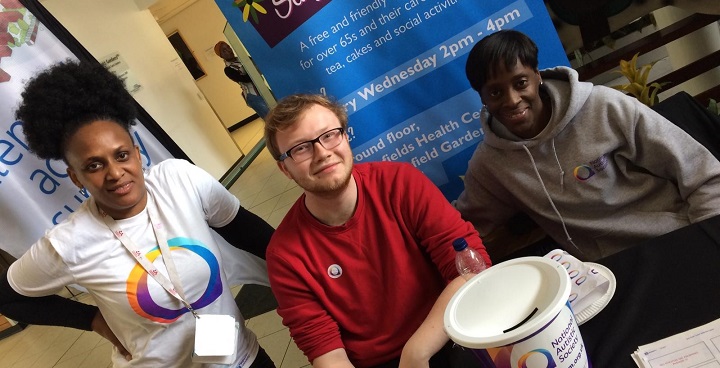 Gracefield Gardens in Streatham was buzzing with people who came out to support the World Autism Awareness week event "Focus On Autism" hosted by Lambeth on Friday 5 April 2019.
Parents and professionals
We had an amazing turn out with local and national speakers who spoke as parents of an autistic person, as professionals providing services and making a difference, and most importantly speakers who shared their personal experiences of being autistic.
Partnerships
Focus On Autism was a collaborative effort between Lambeth Council and Venessa Bobb (Autism awareness advocate), Chair of NAS (National Autistic Society) Lambeth branch and our newly appointed Chair of Lambeth's Autism Action Forum. Councillor Tina Valcarcel, Lambeth Council Deputy Cabinet Member on Disability was one of three Lambeth Councillors who attended the event and participated in the discussions.
Stallholders
The stall holders were just as enthused to share information on services for Autistic children and adults such as training/employment, sports/leisure, sleep research, photography, support groups, sensory equipment, early years support, help for Carers, supported living and alternative therapies, as well as the council's in house services.
Action Forum
The Autism Action Forum is a place where autistic people, their carers/supporters and professionals from health, social care, education and employment can come together in one place to network, receive information, support and guidance also discuss ways in which we can all work together to make Lambeth an autism friendly borough and to find out what we are doing well and what we can do better.
For more information