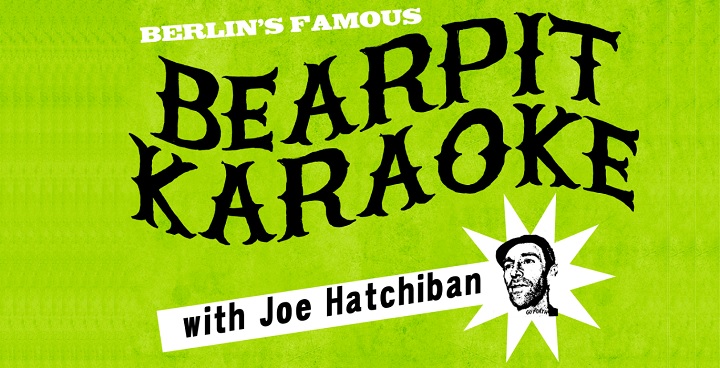 Update: 20 September
Over 400 people had a great time at our first week's events.
If you missed out, don't fret as there are two more dates that Berlin's Bearpit Karaoke will be in London. Come along for your chance to perform with the legendary MC Joe Hatchiban:
Friday 29 September, 6pm to 9pm
Saturday 30 September, 3pm to 7pm
Everyone is welcome and it's free!
---
If you've been to Berlin you might already be aware that Joe Hatchiban's Bearpit Karaoke is a weekly fixture in the world-famous Mauerpark, and massively popular with locals and visitors alike.
Now with the help of Vauxhall One and Lambeth Council, he's excited to try it all from scratch again in London, a city rightly renowned for the winning charm and unsurpassable quality of its karaoke singers.
Join him in Vauxhall Pleasure Gardens directly behind the world famous Royal Vauxhall Tavern to belt out your favourite tunes on
Thursday 14 September, 6pm to 9pm
Friday 15 September, 6pm to 9pm
Saturday 16 September, 3pm to 7pm
Joe Hatchiban has been happily helping people unleash their inner Rampensau (performer) all over Berlin since 2009. Originally one man's mission to seek attention, his weekly Bearpit sessions are now a landmark on the city's cultural scene.
Here's the Bearpit Karaoke Show in a few simple steps –
1. Coax a random stranger into singing karaoke in a park.
2. See if a crowd gathers and hangs about to watch.
3. If one does, then try to coax somebody from said crowd into singing karaoke too.
4. Repeat steps 1-3 until the batteries go dead.
Easy, right?
So head to Vauxhall this September and… go on! Sing one!