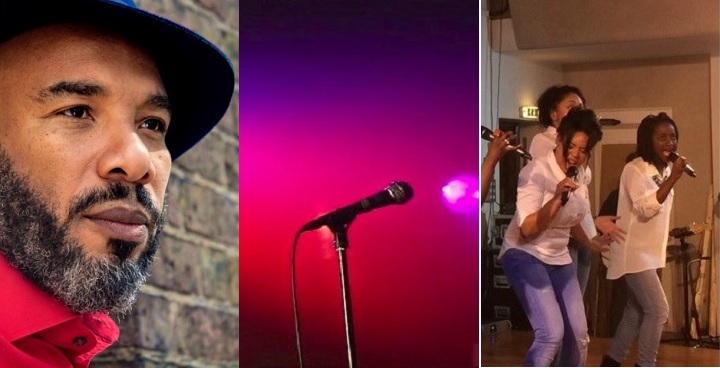 Lambeth Libraries has partnered with Black Cultural Archives and local organisations, brilliant writers and artists, to deliver a fantastic month-long programme of events. Welcome to week three of Black History Month. There's something for all ages and all tastes.
Week Three
Thursday 18 October, 7pm. Brixton Library Just Rhyme: Black History Month Special
Tonight's event winner will headline our fifth Just Rhyme event on October 27 alongside well-known artists and poets. Just write a poem about positive contributions in history from black figures, and share it live. You must be 16 or over and your poem can't last over five minutes. Just turn up ready – we look forward to hearing you.
Friday 19 October, 7pm. Tate South Lambeth Library Kitch: A Fictional Biography of a Calypso Icon with Anthony Joseph
Anthony Joseph gets to the heart of calypso icon Lord Kitchener, the man behind the music and the myth. The two musicians met just once, in 1984, in Port of Spain on Carnival Monday afternoon. The great calypsonian, outlined his musical vision, which forms a moving epilogue to Kitch.
Saturday 20 October, 4pm. West Norwood Library Genesis Choir and poetry in the afternoon
Join LYF (Live Yours Fully), a local group of young people who use singing and poetry to express themselves and encourage others to live their best life, with the Genesis Choir. Poems are from Climbing Clouds, Catching Comets, by young poet Alexander Paul who lost his battle with brain cancer last year.
Saturday 20 October, 7pm. Brixton Library Celebrate Windrush with Pegasus Opera
A scintillating evening of splendid singing as we pay tribute to the Windrush generation. We know you will love this unique and uplifting event! … and of course the evening will end with some audience participation so bring your best voice.
---
For more information