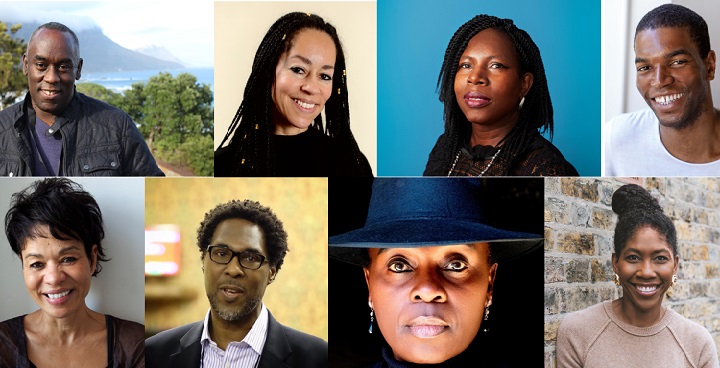 Earlier in 2020, Lambeth Libraries put everything – books, films, reading groups and more – online for safety. Now, alongside safely reopening, they've created and curated a month-long celebration with writers, musicians, historians, health, culture, and more for Black History Month. Get an online guide and book your chosen events.
Word from the Cabinet
Cllr Sonia Winifred, Lambeth Council Cabinet Member for Equalities and Culture said: "I'm delighted to invite you to this year's Black History Month celebrations. Last year so many of you told us how inspiring and uplifting you found the events and this year's programme is equally exciting.
"This year we continue to remember and support the Windrush generation and acknowledge their struggle for a right to remain and for compensation, and the month includes something for all ages and all tastes.
"Lambeth Libraries has partnered with Black Cultural Archives and many local organisations, along with brilliant writers and artists, to deliver this fantastic programme of events. Please take this wonderful opportunity to learn about and celebrate African Caribbean Heritage and Culture, which influence and enrich all our lives."
Online events
Book launches of the brand-new novel from Award-winner Alex Wheatle, and 'Raising the Kanneh-Masons' with Kadiatu Kanneh- Mason and many more authors for all tastes.
The Maroon War – a hidden Black and British history of Jamaica with Paul Crooks.
Family Tree Making Workshop with Dr Audrey Allwood, author of Belonging in Brixton. 
The Autumn Glories Grabbing a bit of history as we go along the way oral history drama with live Q&A.
Pegasus Opera 'Legacy and Hope'. Britain's leading black classical singers livestream with a tribute to the Windrush generation.
492 Korna Klub virtual performance about how we move forwards whilst celebrating and commemorating the Windrush generation and their Kin.
Vascular Dementia and Me: community conversation with Lambeth's African and Caribbean residents hosted by Black Thrive, Healthwatch Lambeth and South London and Maudsley NHS Trust.
Kwame and the Lockdown: Join the Black Men's Consortium for an interactive theatre performance and community dialogue event about men's mental health in the time of COVID-19.
Brixton Radical Reads book group discuss "The Women White Feminists Forgot" – contact the library for a copy of Hood Feminism by Mikki Kendall. 
For Black Cultural Archives, October is Black Futures Month, a season of programming across all our digital platforms seeking to use our shared histories to look forward and dream.
Library exhibitions
Windrush: Portrait of a Generation – by award-winning photographer Jim Grover. October to December .To book a free slot to view the exhibition please call Brixton Library: Tel: 020 7926 1058
Black Lives Matter: Signs and placards from a summer of protest – Bookings: Tel: 0207 926 6073 email: minetlibrary@lambeth.gov.uk
More information
For full details of times, dates and how to access Lambeth Libraries' Black History Month events for people of all ages, see the brochure online on Lambeth Council's information pages.