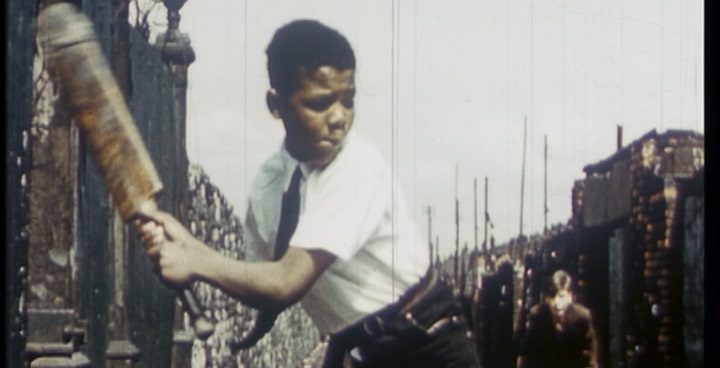 Black History Month Monday 16 October – Sunday 22 October
Black History Month is 30 years old in 2017. Find and book for highlights of week three of a celebration of history, arts, literature and film features
Fantasy Africa or Fantastical Africa?
Monday 16 October, 6.45 pm, Durning Library
Join Lambeth Libraries and two authors to discuss supernatural, futuristic, and other imagined worlds in African writing today.
Black Gay Ink
Wednesday 18 October, 7 pm, Brixton Library
Hear about the past, present and future of Black gay men's writing, the Rukusi Archives at London Metropolitan Museum and BlackOut UK. With readings.
Black Britain on Film (91 mins)
Friday 20 October, 7 pm, Clapham Library
Bringing together rare and little-seen depictions of Black British life on film from 1901 through to 1985 – almost a century of vast social change, migration, community and the struggle against inequality.
Spice of Africa Market Day
Tate South Lambeth Library, Saturday 21 October, 10 am -4 pm
Event includes food stalls and fashion from local African and Caribbean businesses, live music and dance performances.
---
For more information
For full details of the month's events day by day, contact Lambeth Libraries.
You can download a copy of the 24-page brochure
Contact the Lambeth service centre by email or phone 020 7926 1000
Pick up a copy from your local library
For more details of London-wide and national news about Black History Month see the BHM information pages.
For details of Black Cultural History Month events in Lambeth for young people see the Black Cultural History Month young people's events