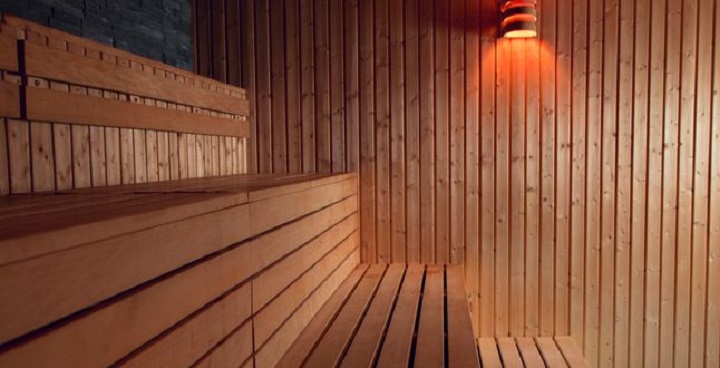 Saunas and steam rooms in health suites are a great addition to a healthier lifestyle with medical benefits including:
Increased circulation
Easing muscle and rheumatic pain
Cleansing the skin
Strengthening the immune system
Improving joint movement
Relaxing and releasing tension
Custom made
Brixton's Recreation Centre Health Suite has just been totally refreshed for residents' use. The sauna was designed and made to order for Brixton, with particular care given to Health and Safety issues, and disabled entry as standard.
Upgraded for resilience
Our previous steam room was made from plastic modules. The new one is custom built in the traditional "Hammam" style with L.E.D lighting. Our previous sauna was made from pine, the new sauna is of cedar wood. Although more expensive, cedar has become athe most popular choice for saunas, with a pleasant natural aroma and built-in resilience to cope extremely well with increased temperatures.
Waterproof and leak-proof
Installing the new health suite followed three months' structural work to the building to ensure that the area is now fully waterproofed and leak-proofed.
For more information
Sessions are free for Better UK members; or £6.00 for non-members
There are men-only, women-only and mixed sessions – see timetable
Adults only (16 years plus)
Please wear a normal and suitable swimming costume/clothing at all times.
Please do not bring bags, food or drink (other than bottled water) into the area.
Please check the safety information before using the health suite.
Oils, scents and aromas can cause irritation and/or allergic reactions to other users, therefore please do not apply these to your person or place into sauna stove.
For hygiene, safety and sociability purposes please do not shave in this area or the changing room showers.
Please avoid any disruption to your session by making sure staff can see you are wearing the correct wristband at all times, so they immediately know that you are a legitimate user.
GLL staff check the suite regularly – staff members may be a different gender to the session in progress.