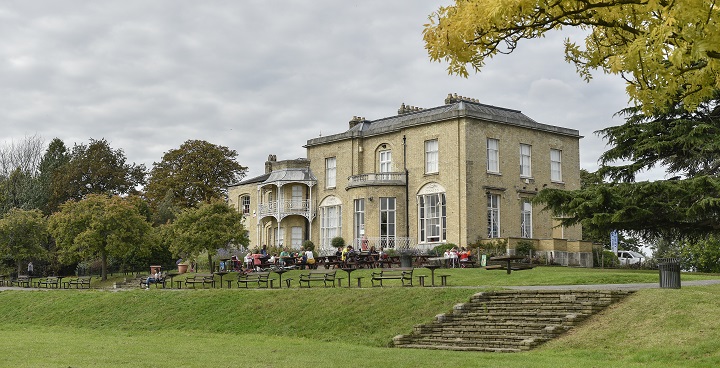 A £387,500 grant will fund detailed design and feasibility work looking at transforming Brockwell Hall into a venue for weddings and corporate bookings, food and drink, exhibitions and community meetings and events.
A further HLF application will follow with the aim of securing funds to deliver the project.
Word from the Cabinet
Cllr Sonia Winifred, Cabinet Member for Equalities & Culture, said: "This is fantastic news and really promising for the future of Brockwell Hall. It is a building with so much local importance and huge potential to be brought back into full use.
"Our parks are among the best in London, and Brockwell is one of our largest and well-used. We've done a lot of work in restoring the park and maintaining it to such a high standard, restoring Brockwell Hall would really be the icing on the cake."
Heritage
The important Grade II* listed manor house and Grade II coach house and stables were built between 1811-13 for John Blades, a wealthy glass-maker, and are currently used as a cafe, offices and park maintenance depot.
The restoration and re-use of Brockwell Hall will conserve its heritage value and secure its future at the heart of the local community.
Partnership
The project is being driven by a partnership between Lambeth Council and Brockwell Park Community Partners (BPCP), who in 2013 worked together to restore Brockwell Park's landscape, sports and play facilities and certain heritage features, again with HLF funding.
The total cost of Brockwell Hall restoration is estimated to be around £6m.