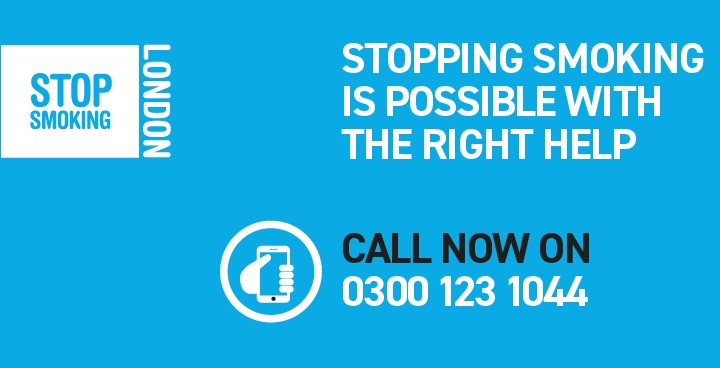 From time to time, we all need some extra motivation to help us achieve our goals, so on this National Stop Smoking Day (March 14), people in Lambeth are being offered personal coaching to help them quit!
New helpline backed by NHS
The Stop Smoking London helpline (0300 123 1044) is a brilliant free and convenient service that gives people advice and support from experts. As part of the NHS-backed service, smokers work with an adviser to set a quit date, make a plan, and get regular calls to keep them on track.
Non-judgmental advice
For Lambeth residents leading busy lives, the service is a great way to stop without the hassle of visits to a GP surgery or local clinic. Advisers are friendly and non-judgmental. Their enthusiasm will keep you spurred on to succeed.
The best thing to do
Dr Somen Banerjee, the London Public Health Director Lead for Tobacco, said: "Stopping smoking is the single best thing you can do for better health. It's the biggest cause of preventable death in England, so stopping is a positive step, but then the next question is 'how' and 'what will work best for me' and that is where a lot of people get stuck. There are so many options out there.
"The helpline is a great place to start. Our specialist advisers work with smokers on a 1-2-1 basis to understand their habit and lifestyle, discuss appropriate support and medicines, and signpost them to services in their local area. They really are quit coaches and we think this will appeal to a lot of Londoners who need that bit of extra support to succeed."
Treatments and techniques
Helpline advisers work with smokers to set a quit date, make a plan, talk about appropriate treatments and how to get them. They also keep people on track with their quit date by making follow up calls, providing motivation, and talking through techniques to beat cravings.
---
For more information
The London Stop Smoking Helpline has been set up by the Association of Directors of Public Health (ADPH) in London and is backed by the NHS.
Smokers can call the local rate helpline seven days a week from Monday to Fridays between 9am and 8pm, and on Saturday and Sunday between 11am and 4pm.
For more information about the range of support available for visit the London Stop Smoking Portal