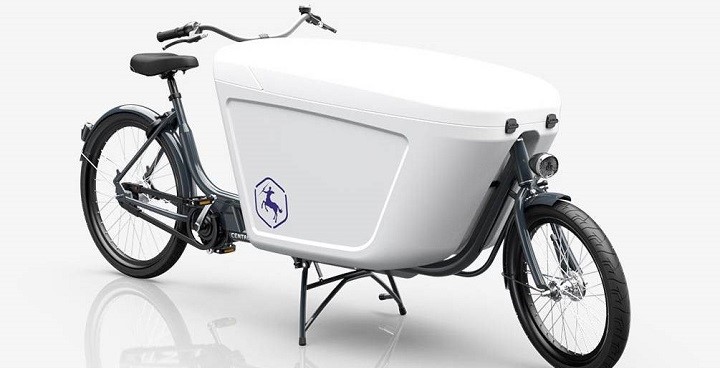 Do you want to reduce your delivery carbon footprint? Want to trial a delivery vehicle that can nip around London's traffic and has no difficulty parking? Lambeth Council is now adding an electric cargo bike to its Try Before You Bike offer to allow businesses to trial the ultra-low emission delivery option. Now Lambeth's businesses can try out a fabulous way to reduce emissions and provide a green way of moving goods.
Pedal assistance
This fast two-wheeler will take you to every corner of the city in no time. Move easily and efficiently through busy streets, even with a full box (max load 80kg). The two-wheeled cargo bike is equipped with advanced pedal assistance, thanks to a powerful mid-drive motor with a maintenance-free and stepless shifting system. This gives the pedal assistance a natural feel and allows you to bike long distances easily.
Try before you bike
For a monthly fee of £250 you can trial the bike to see how it can help you with deliveries, if you like it you continue to pay the monthly fee for 22 months until you have paid it off or, if cycling's not for you, return it and pay no more. On delivery you will receive a two-hour training session to get you and your staff confident using the bike and you can ask for further sessions of training if necessary so that everyone who is likely to use it can be ready to go.
More information
Try Before You Bike has already proved to be been a wonderful way for people to trial standard bicycles, folders, electric bikes and adapted bikes. Any questions about this or anything about cycling email cycling@lambeth.gov.uk
For more information about the spec of the bike and how the scheme works, including insurance, the recommended safety locks and helmets, see the Peddle My Wheels website.