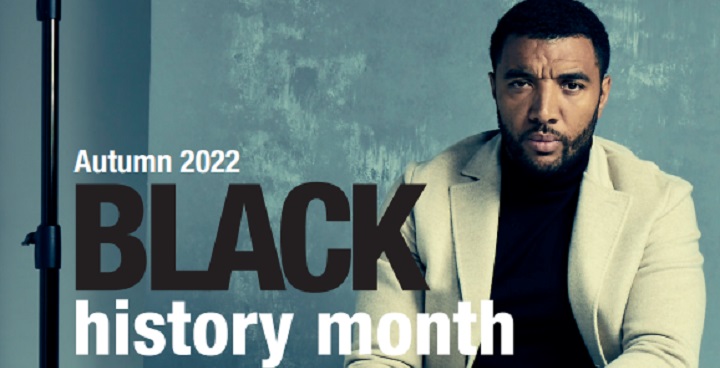 Lambeth celebrates Black History Month this October with more than 40 events in our libraries – book readings, writers in conversation, Q&As, theatre performance, live song, wellbeing and culture events, poetry open mic and spoken word evenings, film screenings and discussion, a book group reading and talking event, a Hope concert by Pegasus Opera, and an art exhibition.
Word from the Cabinet
Cllr Donatus Anyanwu, Cabinet Member for Stronger Communities, Leisure and Sport, said: "I hope you will join us as we celebrate African and Caribbean history and heritage – including 60 years of Jamaican independence, underlining our ongoing support for the Windrush generation. The whole month is a wonderful opportunity to discover and celebrate the wide variety of vital contributions to Lambeth's culture. Lambeth Libraries has partnered with many local organisations, along with a selection of brilliant writers and artists, to deliver this fantastic programme of events."
A world of knowledge
You'll have the chance to discover writers' throughts and words – including the history and geography of African countries, how to make great food from the Caribbean, biographies of and autobiographies, architecture, culture, health, the Windrush Generation, and much more. We'll also being celebrating creativity with new fiction and poetry by and about African and Caribbean people.
Reading and writing for young people
There are events especially for young readers throughout the month including a chance to meet authors and graphic novels illustrators, a celebration of 60 years of Jamaican independence, an online quiz, a creative writing challenge and events for schools to book visits to libraries, plus an online event with recommendations from our libraries for books for young readers – and from young readers.
Get the details
You can choose your own Black History Month menu with the help of a day-to-day guide to all the events, times, booking details via Eventbrite and more online on Lambeth's information pages, or collect a printed copy from your local library.