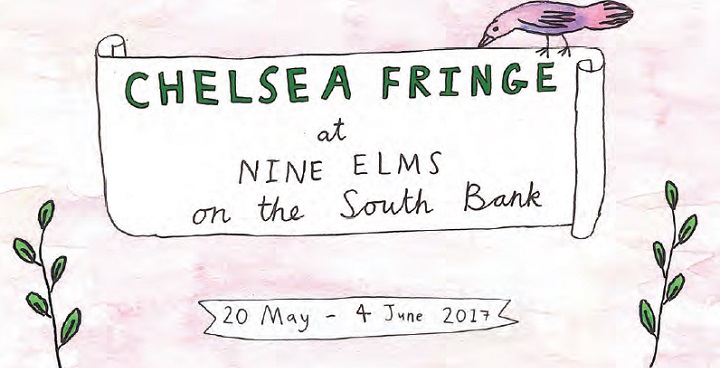 The Chelsea Fringe programme this year is the biggest yet with dozens of activities across Vauxhall, Nine Elms and Battersea celebrating everything from guerrilla gardeners to community projects; talks, walks and new installations.
The local Chelsea Fringe programme
The programme at Nine Elms takes inspiration from the area's horticultural and industrial heritage, celebrates the area's flourishing green projects and offers a glimpse of the area's future landscape. We are greening big swathes of former industrial land in Nine Elms: creating a new Nine Elms Park, turning private land into public open space, and opening up the Thames River Path. In ten years' time it will be possible to walk right along the south bank of the river, from Battersea Park to Lambeth Bridge and onto the cultural institutions along the South Bank at Waterloo. New sections of the riverwalk have already opened by Riverlight Quay and by Battersea Power Station's first phase, Circus West Village.
Our local Chelsea Fringe programme is as varied as ever, with an emphasis on local community events. Most events are free although some require pre-booking.
Chelsea Fringe highlights:
Dawn to Dusk by Tord Boontje
Inspired by one of JMW Turner's favourite painting locations, these new rotating seats by the Thames let you chose your preferred view whilst enjoying the scented planters.
An evening at Lambeth Palace Gardens
Unique evening tour of the 12th-century garden at Lambeth Palace – London's oldest cultivated garden. There will be guided tours and practical tips on beekeeping with the Head Gardener.
The Hothouse events
Join community gardener Sue Sheehan and local green-fingered artists for a series of fun and practical art and horticultural workshops – from creating a vertical window garden to fabric printing.
Planting party with Father Nature
Get planting with Father Nature, an educational community gardening group that makes gardening fun by using hay bales to sit and play on. Supported by Vauxhall One.
Glimpses of Battersea
Join artist Luke Walker for a tour of the area around Battersea Power Station and the best views of the building and its new public realm.
Doing the Incredible Edible Lambeth Walk
A guided walk of inspirational green spaces loved and cared for by local residents. Starting at the Garden Museum we will take in small green parks including Old Paradise Street, Pedlars Park, Vauxhall City Farm and ending at Bonnington Square. Walk led by Sue Sheehan from Incredible Edible Lambeth.
Find out more or view the full programme
For the full programme of Chelsea Fringe events across Vauxhall, Nine Elms and Battersea, including details on how to pre-book your space, visit the Nine Elms Chelsea Fringe website.