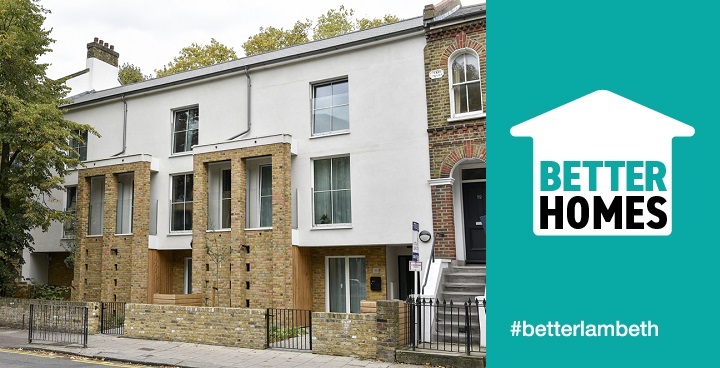 Back in March, Lambeth welcomed the first new directly built council homes in the borough for over a decade on Akerman Road, just off Brixton Road close to Myatt's Field Park.
What did it replace?
The site was originally made up of terraced houses that had suffered bomb damage from World War II, along with a former hostel. It also happened to be home to Victorian music hall legend Dan Leno when he lived in London from 1898 to 1901. The blue plaque dedicated to him still remains and has been incorporated into the redevelopment.
How many homes did it provide?
The development provided 9 new homes for over 35 people on the council's waiting list. It is made up of six flats (two each of one, two and three-bedrooms) along with 3 four-bedroom houses.
Is there anything special about the development?
The four-bedroom homes have been built to the Passivhaus standard. Passivhaus is a rigorous voluntary standard for energy efficiency in a building that means these homes will have very low heating costs and a minimal carbon footprint over time. They have also been built to 'lifetime homes' standards, meaning they can easily be adapted to people's changing needs as they grow older, and they meet police Secured by Design standards for crime prevention.
What we're doing
We are building 1,000 new homes at council level rent, delivering the first new council homes for a generation, with a target of ensuring that at least 40 per cent of the homes on all housing developments are affordable. Our new home building includes using council owned small sites that can be developed for extra new housing.
On the map below, you'll see the progress that we are making:
---

See how you can get involved to help us create a Better Lambeth for everyone, through our key campaigns:
Read the latest Better homes news.