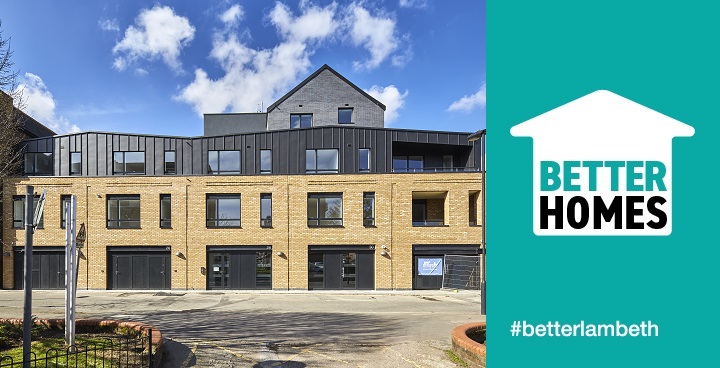 June 2016 saw the St Oswald's Place development, next to Vauxhall City Farm, complete providing new, high quality homes for Lambeth residents on the housing waiting list. The new homes were built by St James as part of the conditions imposed on the another of their developments on elsewhere in the borough.
What did it replace?
Before it was redeveloped, the site was home to some 'short life' terraced housing that had reached the end of its lifespan. It is located right on the site of Vauxhall City Farm.
How many new homes did it provide?
It provided 8 new homes for families on the housing waiting list; these were a mix of two, three and four-bedroom homes.
Is there anything special about the scheme?
St Oswald's Place has delivered eight family-sized homes at council rent along with an exceptional new facility for the local community, through a partnership between the developer St James, Lambeth Council and Vauxhall City Farm. It is a mixed-use development that has delivered a mix of two, three and four bedroom apartments as well as boasting a new classroom, cafe and office space on the ground floor for Vauxhall City Farm.
What we're doing
We are building 1,000 new homes at council level rent, delivering the first new council homes for a generation, with a target of ensuring that at least 40 per cent of the homes on all housing developments are affordable. Our new home building includes using council owned small sites that can be developed for extra new housing.
You can see progress towards this on the map below:
---

See how you can get involved to help us create a Better Lambeth for everyone, through our key campaigns:
Read the latest Better homes news.