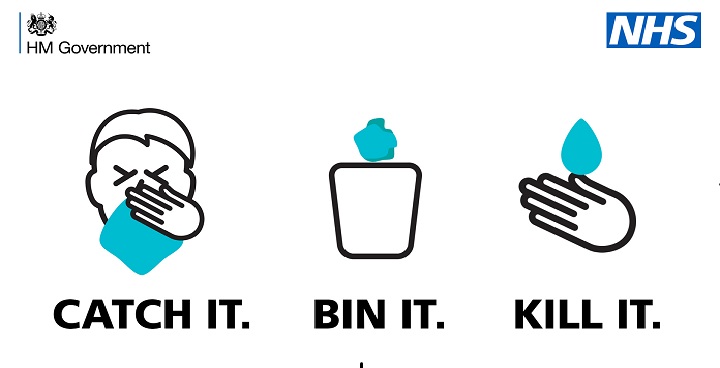 Coronavirus continues to dominate the news and Lambeth Council is closely monitor the situation. At this point, the risk to people in Lambeth, and across the UK, remains low. As of Feb 11, 1,358 had been people in the UK had been tested for the virus, with 1,350 returning negative results.
Avoid exposure
There is currently no vaccine to prevent Covid-19 acute respiratory disease (Coronavirus). So the best way to prevent infection is to avoid exposure to it. It's worth knowing that there are simple and effective ways to protect yourself and help stop germs from spreading  – like washing your hands with soap and hot water.
Official advice
You can find much more advice on the Government's dedicated coronavirus webpages, including:
Preventing infection spreading, including handwashing (especially after using public transport); covering coughs and sneezes with a tissue before throwing the tissue in a bin, and getting help by phone from NHS 111 instead of seeing your doctor or A&E Department.
Identifying symptoms and what to do if you suddenly develop a cough, difficulty in breathing or fever with a temperature of 38 degrees C or higher. This advice is mainly for people who have very recently arrived from China and other specified areas (Hong Kong, Japan, Macau, Malaysia, Republic of Korea, Singapore, Taiwan, or Thailand) and a reminder to always use the phone (NHS 111 or 999 in an emergency) for help, not try to see someone.
What action to take if you're just back from China or another specified country, or have had close contact with a confirmed case of coronavirus, even if you feel well.
What to do if you start to feel unwell in a public place, like a restaurant, gym, cinema or church, or on public transport – including covering your cough or sneeze.
How to clean work surfaces/ shared spaces (toilets, door handles etc) If someone becomes ill, and
Why post, packages, and take-away food are believed not to be a risk.
For more information
For more detailed information on preventing the spread of infection see the Government's information website
Updates on Coronavirus test results can be found on the Department of Health and Social Care twitter feed published at 2pm daily until further notice.