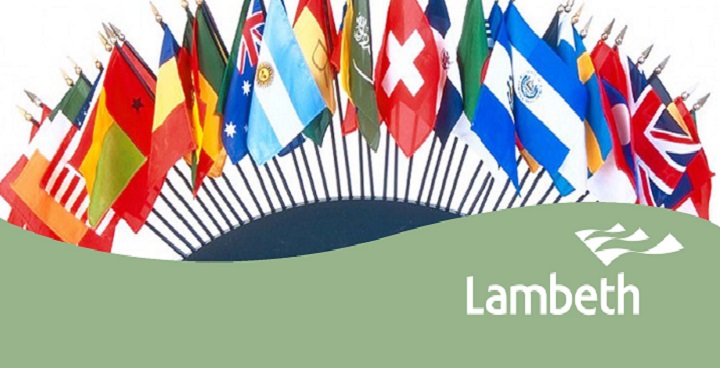 International Mother Language Day (IMLD) was officially founded in 1999 as a worldwide annual observance every 21 February to promote awareness of linguistic and cultural diversity and promote multilingualism. Lambeth supports residents to learn English and become multilingual – and has campaigned for resources to keep that work going.
Skills for Londoners
ESOL is included in the first ever Skills and Adult Education Strategy, Skills for Londoners, which the Mayor of London launched earlier this year. With the devolution of the Adult Education Budget to the Mayor next year, Cllr Sonia Winifred, Cabinet Member for Equalities and Culture, has written to the Deputy Mayor for Social Integration, Social Mobility and Community Engagement, Matthew Ryder, calling on him to ensure ESOL (English for speakers of other languages) is well resourced in Lambeth, with a coordinated, London-wide strategy.
Combat inequalities
Lambeth's own Equalities Commission has sought to identify and recommend ways to combat inequalities in our borough. One recommendation was to seek additional support for ESOL provision in order to support migrant groups' employability skills, and, progression in work. Improving ESOL provision was also a commitment in the Lambeth election manifesto for the local elections last May.
Adults and children learning
25% of Lambeth households have a language other than English as their first language. Our ESOL provision, commissioned by the council is available in across our Adult Learning Services, in our libraries and in our children's centres, as well as the ESOL classes offered by the voluntary sector. Cllr Winifred is working with voluntary groups including Lambeth Citizens and English for Action to ensure that ESOL provision reaches those who need it the most.
Funding request
The council recently applied to the Ministry of Housing, Communities and Local Government Integrated Communities English Language Co-ordination Fund which would provide short-term support to ESOL provision.
Word from the Cabinet
Cllr Winifred said: "Access to language learning remains a key barrier for many Londoners for entering and advancing in the job market as well as engaging with social and community life. ESOL is a key way we can combat inequality in our borough and we need a commitment from City Hall to ensure access for ESOL is a key priority."
For more information
The Good Things Foundation summarises the national picture for ESOL: People with low levels of English are more likely to report worse health and are three times more likely to have no educational qualifications. People with low levels of English are twice as likely to work in lower skilled jobs as those with high English proficiency.
Lambeth Libraries support ESOL in Lambeth with:

1,131 ESOL books for all ages and other resources in stocks – taken out 4,939 times in 2017/18
More than 8,700 people a year at 15 classes/groups/stortyimes run each week in Lambeth Libraries. See more in their information pages

For more about Mother Language Day, see the United Nations information pages