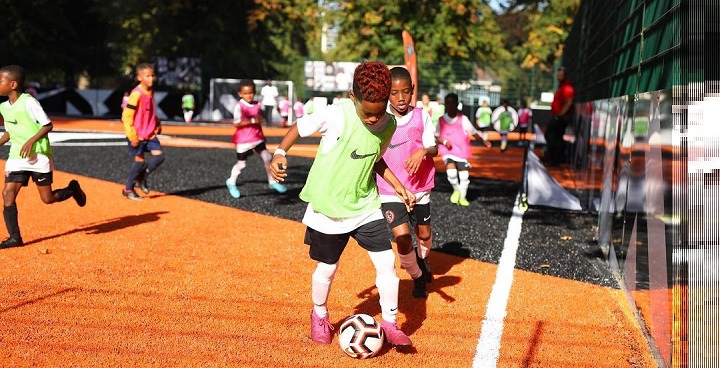 Grassroots football sensation Lambeth Tigers aim to get as many young people as possible playing football – and cricket – after the disruption of COVID-19. For the first time in the ten years the club has been going, the chance of their dream of becoming the first football club in Lambeth to have its own ground with grass playing fields was almost within reach of coming true.
Club crowdfunder
In June 2021, with Covid-19 making traditional fundraising events impossible, the Tigers launched a crowdfunder to raise the money needed for the club – and their community cricket and football partners, including the first cricket ground in the UK to give priority to female players – to run an amazing south London facility for local sports training and competitions.
Word from the Cabinet
Cllr Edward Davie, Lambeth's Cabinet member for Children and Young People, said: "Lambeth Tigers are doing incredible work in our community, making a real difference in our young people's lives. I'm delighted that people have got behind this Crowdfund Lambeth campaign as their pledges are a real acknowledgement of the Lambeth Tigers' hugely positive local efforts."
Campaign outcomes
Within 28 days of the call-out for help, 238 supporters had raised £25,585 – with a Crowdfund Lambeth pledge of £2,500. £20,000 secures the lease on the Griffin Sports Ground in Dulwich Village, and £5,000 – plus any more money or gifts in kind – will make the site (which has always been geared to adult sport) suitable for young players. Changes include mini-goals, safety netting, upgrading changing rooms, new equipment – including a tractor – to keep the pitches in a good state, and improvements to make the club house feel more homelike.
More information
Lambeth Tigers, originally formed in 1995, was reformed by David Marriott and Jamahl Jarrett in 2010 as a Saturday and Sunday youth football club providing opportunities for the local children to participate in organised sport.  The club is largely self-financing through membership and match fees but has a scholarship programme so no child misses out. You can still donate to the Tigers Griffin Project by supporting their registered charity.
Crowdfund Lambeth supports community projects making our borough a unique place to live, work, learn and do business. The project must demonstrate strong local support – shown through a vibrant crowdfunding campaign. To be considered for match-funding from Lambeth Council, projects must contribute to one or more of the borough plan priorities:
Sustainable growth: a growing economy that everyone benefits from.
Resilient communities: communities that are thriving and connected.
Promote care and independence: people supported to live well and independently.