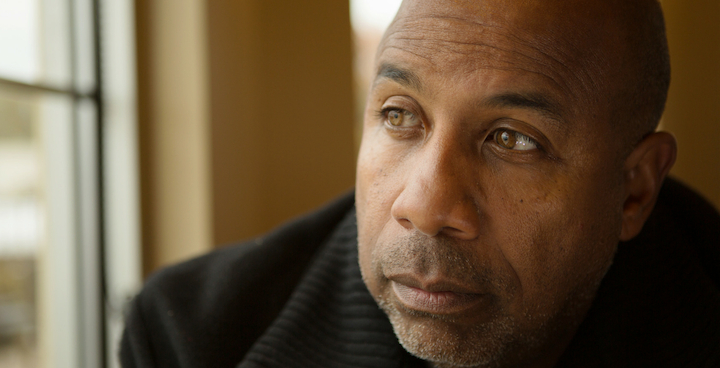 Derrick, who has a longstanding diagnosis of schizophrenia, had been resident in a care home in Lambeth for more than 20 years. He liked living in the care home, but had become highly dependent on care, making no effort to gain any level of independence.
When the Occupational Therapist first met Derrick, she was told that he was incapable of cooking, did very little for himself and was demotivated in almost all areas.
Derrick's care team, along with a new manager at the care home, encouraged Derrick to work more closely with mental health staff in order to rehabilitate himself and develop some independence. He became more open to this and began engaging with the team.
Derrick was then offered the opportunity to move into a flat of his own near to his care home that had recently been purchased by Thames Reach. Initially, he was resistant, as it was a big move but with the support of his care team he agreed to view the flat and became quite enthusiastic.
Derrick quickly demonstrated that he had plenty of skills that helped him live independently. He knew where to shop for the best prices, purchasing his own furniture, and his self-care improved due to his increased self-esteem.
Following the move, Derrick is now very sociable, going shopping, to the library and putting furniture together with his support worker. He is improving his diet and considering starting to exercise to help manage his diabetes.
It transpired that Derrick actually started cooking when he was 8 years old and comes from a family of local bakers. He recently made his Occupational Therapist a meal of rice and peas, which was reportedly delicious.
There is still work to do as Derrick is uneasy about using public transport and being in crowded places, but he is happy in his new flat and continues to attend his old care home for lunches and visits.
This case study is based on a real service user in Lambeth, however, their name and photographs have been substituted to provide anonymity.
---
Lambeth's services are changing – and we want you to have your say
Over half of all of Lambeth Council's spending goes on supporting our most vulnerable residents. But the amount we receive from central government has more than halved since 2010. We've already cut our spending by tens of millions of pounds since 2010; but, by 2022, we'll need to cut another £43 million from our spending.
Starting in November 2018, we'll be launching a series of consultations on our plans. Don't miss the chance to have your say. Sign up below.