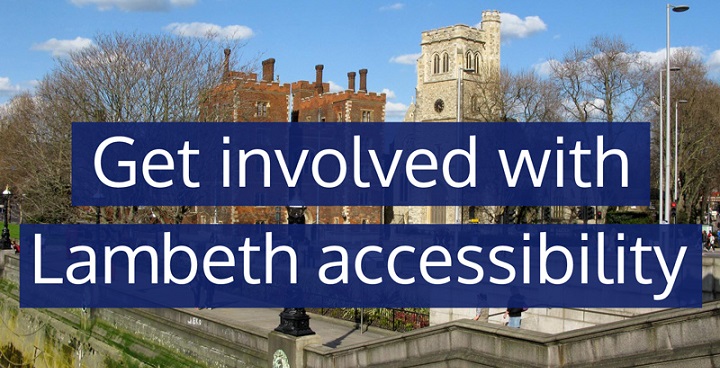 Access for all
Everywhere on DisabledGo.com has its own Access Guide, with details like parking, entrances, measurements and photographs. And because disability isn't just about wheelchair users, it includes details that people with visual and hearing impairments, autism, dementia, learning disabilities and mental health conditions have asked for too.
Support on the site
The site translates into just over 50 languages, will read text aloud or convert into a dyslexia-friendly font on request. Photos of every building take you in from outside, as people with autism feel much more confident knowing what it looks like before they go indoors.
Searching the site
The icons work in two ways. For example, if you want to check for a library with large print and a wheelchair-friendly toilet, you can look up the name and check if it has them – or you can click on the icons for accessible toilet and large print and run a search for libraries anywhere with those features. Our surveyors really spend a lot of time on details of what 'disabled friendly' means for different toilets – size, handrails, lighting levels, location, if you need a Radar key.
What's next?
Lambeth Council provides DisabledGo with funding to survey and add five new buildings every year. Last year, all were council-owned. We've worked closely with the New Town Hall team so accessibility is designed in rather than having to be put right later. We're planning improvements to the website for early summer 2018 with an app for Android and IOS phones about a year away
Going into business?
We work with NHS trusts and most recently Guys and St Thomas have launched an access guide. Nationally, Marks and Spencers, Boots and PictureHouse cinemas have recently joined. We're talking to Lambeth's seven Business Improvement Districts (BIDS) across Lambeth about ways to include smaller independent shops.
Better business
Perhaps raising awareness of the "Purple Pound" will make Lambeth's supermarkets, restaurants and clubs see how it's good for business when people can check for wide aisles, step-free access and more before choosing where to spend their money.
---
For more information
To suggest a building in Lambeth to be surveyed for adding to the website contact DisabledGo.  Surveys are planned to start in September.
We update our surveys every year, but if you visited somewhere and couldn't use the facilities – for example, the corridor to the disabled toilet was being used as a temporary store cupboard – let us know.