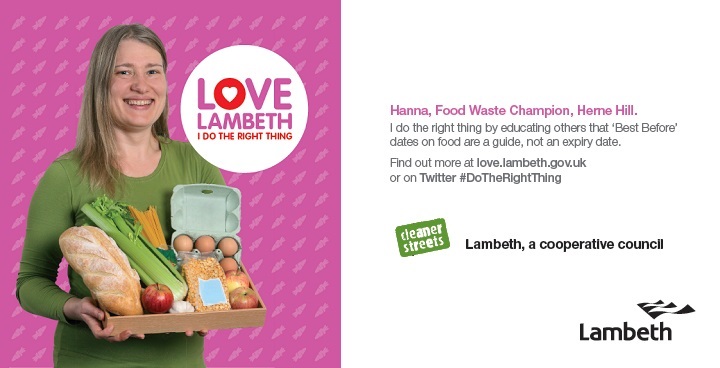 Hanna says, "I do the right thing because I believe good food should not be wasted. My not-for-profit organisation, Best Before Project, works with local businesses, charities and community groups redirecting perfectly good food that would have been discarded, to people who need it most. We also explain the meaning of 'best before' dates and talk about ways to avoid food wastage. Best Before, Still Good After."
Spotting a new opportunity
At the moment there are many food banks and charities doing fantastic work but they need help to meet the demand. At the same time, food is donated every day by a mix of supermarkets and local food producers. The opportunity is to develop a charity-to-charity food distribution service that could reduce waste even further by sharing surplus food between charities, and storage when charities don't have enough space. Lambeth Council has offered resources to help co-ordinate and provide storage for this new service, and Best Before their expertise in how to run it.
Would you like to get involved?
Event:   Mini Made In Lambeth: Reducing Food Waste To Help Lambeth's Poorest
When:   Saturday 12 April, 10am-4pm.
Location:   Impact Hub, Lambeth Town Hall, Brixton
The volunteer community Made In Lambeth are hosting a mini event on behalf of Lambeth Council and the Best Before Project. They want to bring together people who are passionate about reducing food waste, for a one-day challenge to design this new food distribution service.
Anyone is welcome to join us, please visit the Made In Lambeth website for full details and to sign up to get involved.