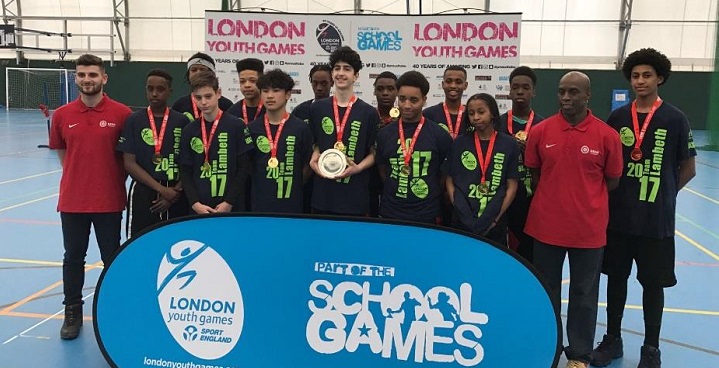 The U16 side, managed by coaches Ronnie Baker and Lewis Gabriele, took part in the Final Four tournament of the London Youth Games at the Score Centre, East London.
Representing Lambeth, the team defeated Pimlico Academy in the Semi-Final before putting on a tremendous display against Raines Foundation School of Tower Hamlets in the final 85-72.
The Most Valuable Players were Leon Neziri and Chein Huang who led the team well and displayed excellence across the court.
Simon Wingate, Head of PE, Ark Evelyn Grace Academy said "It was a fantastic achievement from the boys. The coaches, Ronnie and Lewis dedication to detail really paid off in an intense final. The boys followed the plays well and demonstrated high levels of work rate and skill throughout. We are fortunate to have such high calibre coaches working at the academy and hope for continued success in the future"
(Photo: Ark Evelyn Grace Academy U16 Basketball Team with Ronnie Baker and Lewis Gabriele, DENG Academy at the London Youth Games 2017)