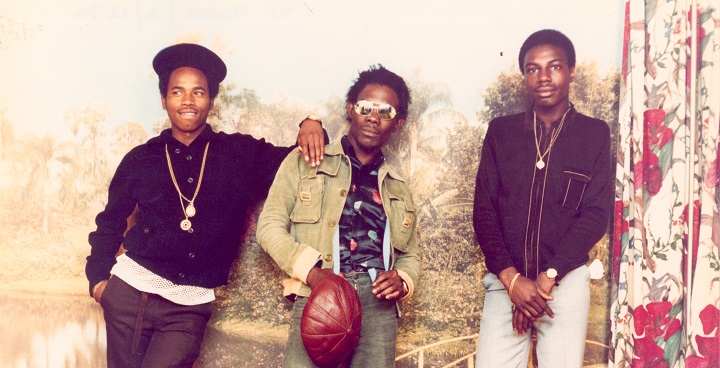 Hosted at Lambeth Town Hall the show will feature the work of the photographer Harry Jacobs which provides an extraordinary visual record of the Black community in Brixton between the 1950s and the 1990s.
His distinctive studio portraits of families posed in front of an unchanging backdrop were to be found in houses across South London and back in the Caribbean. Over 500 of his photos are included in the exhibition, in a reconstruction of the walls of images that used to cover all the wall spaces of his studio in Landor Road.
Archives
Despite the significance of the voyage of the Empire Windrush in 1948, there had already been many Black people living in Lambeth, and the second half of this exhibition explores the evidence for this earlier community to be found in Lambeth council's historical archives.
The content includes former slaves and servants who were being baptised in Lambeth parish church in the eighteenth century, African princes and sons of chiefs who were being educated in Clapham and the mysterious, unnamed 'Black Woman of Brixton Causeway' who was struggling to bring up her child in Lambeth in the 1720s.
Before and After Windrush has been curated by Lambeth Archives as part of Lambeth Councils celebrations for national Windrush Day on June 22.
Word from the Cabinet
Cllr Sonia Winifred, Lambeth's Cabinet Member for Equalities & Culture, said: "We are proud to be able to draw on our rich and varied archives to put on this interesting and engaging exhibition. Multiculturalism and the history of our Black communities in Lambeth goes back much further than most people probably realise.
"I am welcoming all our residents to come along to the town hall and take this opportunity to learn more about our collective history at the same time as enjoying some beautiful exhibits and photography."
---
Before and After Windrush: 350 years of Black People in Lambeth is showing at Lambeth Town Hall from June 5 to July 5 from Monday to Friday between 9am and 6pm. View the event on the Lambeth Council website.