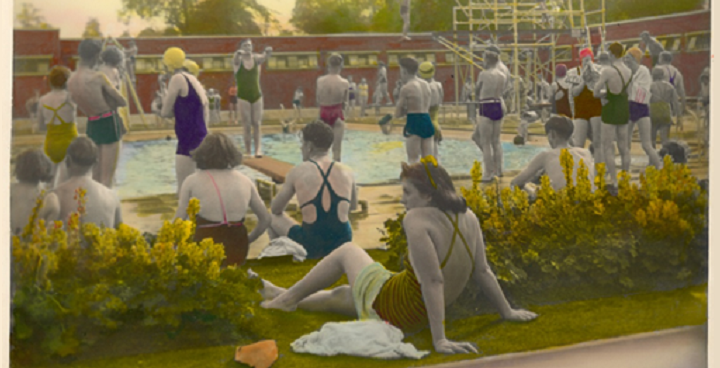 From 19 – 27 November Lambeth Archives is taking part in the nationwide 'Explore Your Archive' campaign, led by The National Archives and The Archives and Records Association. The campaign aims to raise awareness of archives, their value in society and the impact they have on people's lives.
Lambeth Archives will be celebrating the occasion with a free introductory workshop on neighbourhood history on Saturday 26 November, 11am till 1pm, using the Angell Town Estate as an example to demonstrate to use archive resources to trace your own local area.
If you're interested in learning more about how Lambeth's history is preserved, there's also a free behind-the-scenes tour of the archives on Monday 28 November at 6pm. To find out more about these events and to book a place, contact us at archives@lambeth.gov.uk. There will also be displays going up in several Lambeth Libraries, showcasing some of the highlights from our collection of over 50,000 images.
Unlike many local record offices, Lambeth Archives' open reading room means users don't need appointments to discover its treasures. Anyone interested in exploring Lambeth's past can request from our thousands of items. Whether you want to trace your family history, a house history, discover the origins of your neighbourhood or look at the records of Lambeth Council, staff will guide you through our collections of historical material and assist you. You can also search parts of the collection from home, via the Lambeth Landmark image website.
The collection contains over 500 years' worth of local history but new acquisitions are always being added, including mementos left at David Bowie's Brixton mural earlier this year. The archive collection is as diverse as the borough itself, with resources to enable the discovery of the stories, facts, places and people at the heart of Lambeth's community.