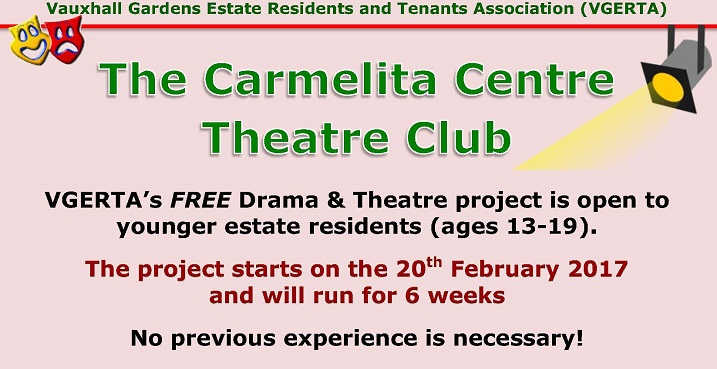 Drama stimulates creativity and improves problem solving skills. By exploring their role students study in depth theatrical plays, face their challenges and discover their own limits. Theatre helps teenager build self confidence which is very useful later in their professional life.
The project is led by Tony Cealy and will run for six weeks. No previous experience is necessary. The sessions will be Mondays from 4:45pm to 7:45pm  at the Carmelita Centre (Corner of Vauxhall Walk and Jonathan Street)
 To register call 07956 877358
Need more information/help?
Email vgerta.secretary@gmail.com, or call us on 02070919739 or 07532012614