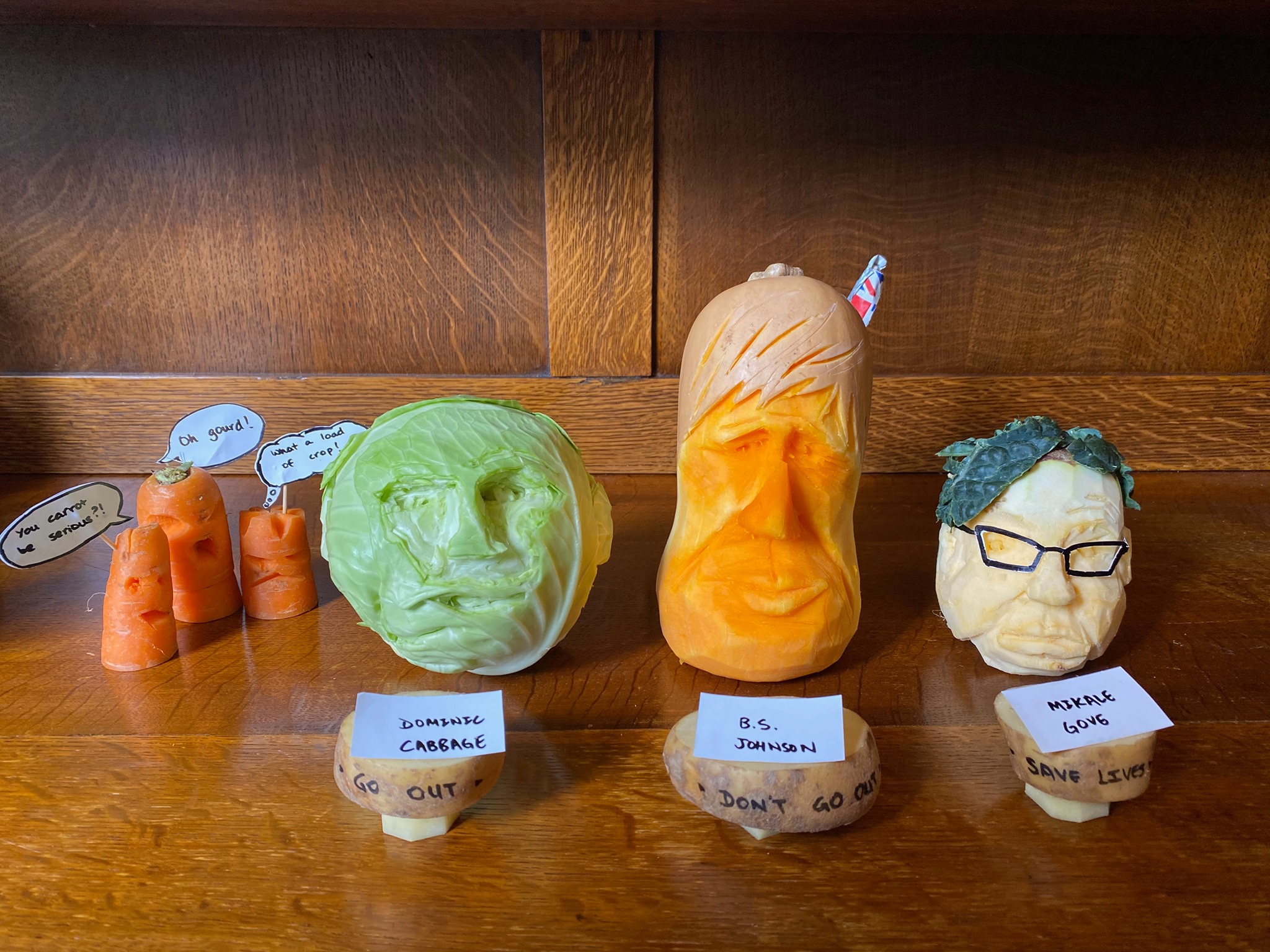 Over the years, Lambeth Country Show's vegetable sculpture gallery and competition has become a popular tradition.  Winners are chosen by public vote on Facebook. This year, entries also moved entirely online for the very first Virtual Lambeth Country Show.
Virtual event
This year, the 12 entrants (more than last year, but some years more than 20 sculptures have been in the running) completed the usual entry form, but also had to upload a photo for the virtual event rather than bring their creation with them to display in a tent at the show.
Topical themes
The council never sets a theme, to try and keep it as diverse as possible. But entries always sway towards the topical and political. This year's veg creations included TV's Tiger King and I May Destroy You, and political/social themes including Dominic Cummings' visit to Barnard Castle, the 'eat Out to Help Out' scheme to help bring business back to local restaurants and – familiar to us all these days – a Zoom meeting, complete with mushroom cat in one pepper screen. The Lambeth Horticultural Society used to judge the competition each year up until 2014. With such popularity and sometimes what seemed controversial decisions, the organisers decided to create a People's Vote in 2015, so the public could decide the winner. This has been the case every year since with the competition getting more and more popular each year.
Home-groan
Until 1994, the vegetable sculpture competition was only in the children's section of the Country Show flower show. An invitation to adults was a misprint but went down a storm and turned into an official category the next year. Maybe getting adults involved is why there's often a rich crop of 'Dad Jokes' – with portrayals including Jeremy Corn-Bean, Kale Marx, Theresa Maize, Chloro-Phil Collins, and the Handmaid's Kale.
Frida Kale-O
This year's winner, Bethan Way's portrait of artist, political activist and feminist 'Frida Kale-o' was an instant Facebook hit, with voters commenting that Bethan should work for Aardman Animation and defining it as a work of '14-carrot genius". Bethan says: "Frida Kahlo is my absolute hero and this is my tribute to her in vegetable form."
More information
For details of all the entries and popular winners since 2015 see the Facebook Galleries: