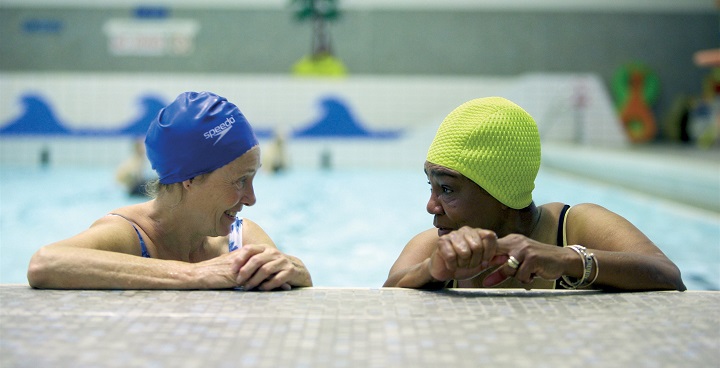 Do you want to get more active but don't feel confident doing this alone? All you need is some support to get active and stay well.
 What is peer support?
Many disabled people take part in physical activity and sport, their stories and experiences are powerful. When they share these skills and experiences with other disabled people this is peer support.
Could you become a mentor to support other disabled people to become more active?
Get out get active also look for people who could work one to one to support someone get more active. They offer a reference, full training and support is available.
"It was years since I did any activity. I wanted to start small with a walk in the local park. Just having someone there while I took the first scary step made all the difference. They kept it fun and motivated me when I wanted to give up" Mrs J.
 Interested? Want to find out more over an informal chat?
Contact Kate Pieroudis, Peer Support Lead, Disability Rights UK. 0207 250 8111 or kate.pieroudis@disabilityrightsuk.org
 Get out Get Active scheme offers one to one support aimed at people with a disability or long-term health condition who lack confidence or find it difficult to get active.
Funded by Spirit of 2012, Get Out Get Active bring together 18 areas in England, Northern Ireland, Scotland and Wales and numerous national partners- all are focused on getting some of the UK's least active people moving more through  fun and inclusive activities.