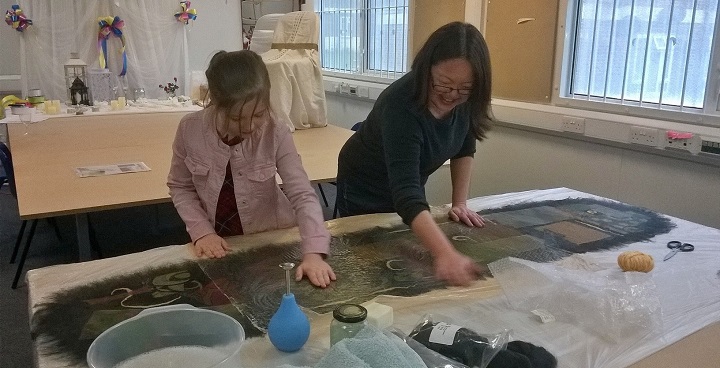 GLOWS is a home for Lambeth's local entrepreneurs and creatives. The space is a former Lambeth Council office, now managed by social enterprise Tree Shepherd, and owned by the community – Tulse Hill Forum and the Tulse Hill Tenants and Residents Association.
From furniture to healthcare
Colin Crooks, CEO of Tree Shepherd, says "We are thrilled to have our first three makers moving in this week – a furniture upcycler, a skincare product maker, and even an acupuncturist – and there's plenty more space still available.
Dreams into reality
"GLOWS is open for all Lambeth to share. It's a transformative space where individuals turn their hopes and dreams into reality, meet each other, share ideas and services. Please join us or give us a call to find out more."
What's on offer at GLOWS?
GLOWS allows entrepreneurs to make that jump from home to their first professional space. It features a photography and video studio, a makerspace for artists, jewellers and sewers, training rooms, and hotdesks. It includes huge purpose-built tables for making and pattern cutting, storage areas, meeting rooms, a kitchen and bathroom facilities.
Helping each other
Small businesses can also benefit from the space through networking alongside other like-minded entrepreneurs for inspiration, companionship and community.
---
For more information