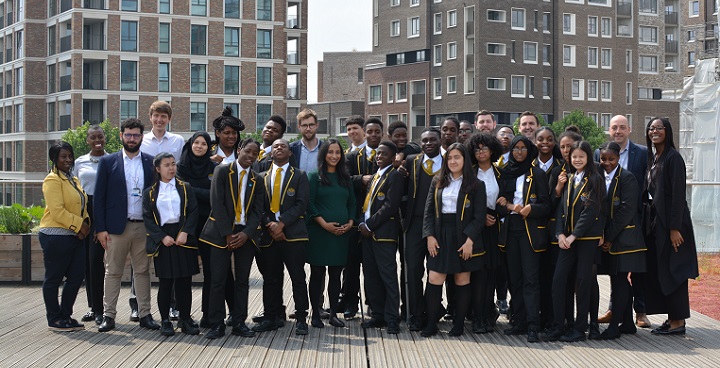 Lambeth is one of 10 London boroughs where organisations are invited to apply to the Mayor of London's £45 million Young Londoners Fund and deliver HeadStart Action.
Giving young people a HeadStart
HeadStart Action improves the skills and employability of 16-18-year olds in London. It gives them bespoke support to help them increase their personal development, and introduce them to social action. They receive mentoring, interview preparation support, a job interview to build their life experience, and the chance of work experience through a corporate partner.
Delivering the programme
HeadStart Action was designed in partnership between The Challenge (the UK's leading charity for an integrated society) and the Greater London Authority. Up to £40,000 is on offer to each of the community groups, small charities and voluntary sector organisations who deliver the programme in their area. Potential partners must have the necessary partnerships to engage local young people at risk of becoming NEET (not in employment, education or training). Each local delivery partner will work with a minimum of 85 young people per area. A total of £200,000 will be available for up to five organisations supporting at least 400 young people.
Getting a HeadStart
Dilitta, HeadStart Action Graduate, said: "Confidence was my issue, even in a one-on-one scenario. Before working with Headstart I wouldn't have stood up in class… they made me lead part of a presentation. It boosted my confidence – so much so that now I put myself forward in class to speak"
Reaching out across London
Emma Jenkins from The Challenge said: "The HeadStart Action pilot showed how support and interventions can open up a world of opportunities for young people who may not otherwise access further education or training. It's fantastic that the Mayor wants to expand the programme to those who'll benefit most in London."
---
For more information
For details of the programme and funding see the Challenge's information pages. Deadline for applications is Friday, 7 September 2018. The Challenge is a national charity founded in 2009. The Challenge has helped more than 175,000 young people over the past eight years, through HeadStart and its other programmes NCS, and Step Forward.
Young Londoners Fund
The 3-year fund will see £30 million made available for projects in local communities. The remaining £15 million will be invested in existing projects funded by City Hall that support young Londoners. Find out more on their information pages