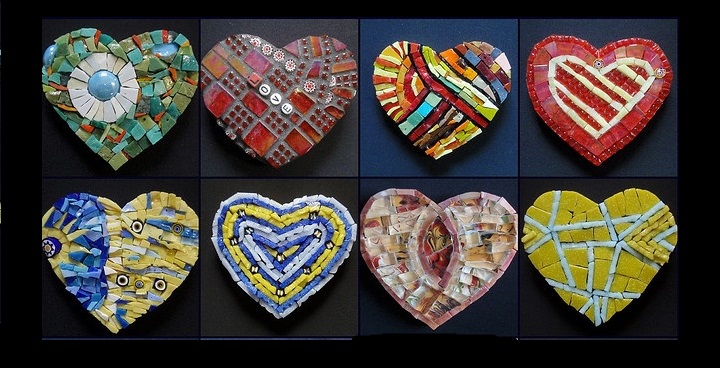 Art4Space are fundraising for their Hearts in Africa project, and after a very successful 24 hour marathon producing mosaics with the participation of staff and volunteers, they will be hosting an auction and spring fete on 20th May at their community art centre in Stockwell. They will be auctioning off all the mosaic hearts they created during the marathon. All profit will go to their art and education projects with the Gipsy Hill Federation and the Oogo School in Kenya. Many children in rural Kenya receive inadequate education due to illness or helping out their poor families.
One of Art4Space's staff, Leah, will be doing crockery smash during the event, so if you have some unwanted crockery, please bring it with you on the day or bring it to Art4Space's studio on a Tuesday or Wednesday before the event. There will be music, art workshops, a raffle, food, cakes and drinks. Bring your friends and family to a lovely community event.
Where:   Art4Space Community Centre, 31 Jeffreys Road, SW4 6QU
When:   4pm till 8pm, Saturday 20 May
Free to attend. All welcome.
Find out more
Email:   jewels@art4space.co.uk
Website:   www.art4space.co.uk