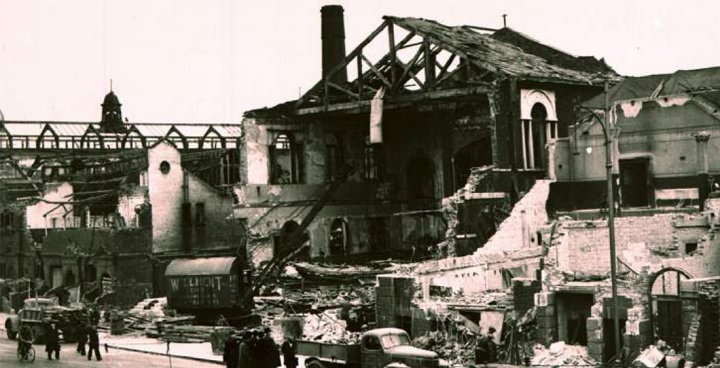 Lambeth Heritage Festival Monday 18 – Friday 22 September
This is week three of the Lambeth Heritage Festival. Highlights include
Lambeth Palace Library Tour
Monday September 18 12 to 3pm
A rare 'behind the scenes' view of the Great Hall and an exhibition commemorating the 50oth anniversary of the Reformation. Email booking for Lambeth Palace Library Tour is essential.
The GLC Story (talk)
Monday 18 September 18 6.45pm
People born or moved to London since the Greater London Council was abolished 31 years ago don't know how it related to communities and society… come and find out tonight at the Durning Library.
V2s in Lambeth (talk)
Wednesday 20 September 6.30pm
Artists Francoise Dupre and Rebecca Snow connect the family stories of WW2 bomb sites in Lambeth created by V2 rockets and the concentration camp where the rockets were built by slave labour.
 A Streatham Botanist
Thursday 21 September 2.30 -5pm
An exhibition at the South London Botanical Institute to commemorate the anniversary of founder Job Edward Lousely's birth.
 'Alas Poor Yorick' (talk)
Thursday 21 September 7.30pm
A moving tale of the mass exhumation of bodies from St George's Hanover Square and reburial in West Norwood Cemetery.
---
For more information
For full details of the month's events in the Lambeth Heritage Festival see the Lambeth Heritage Festival information page.