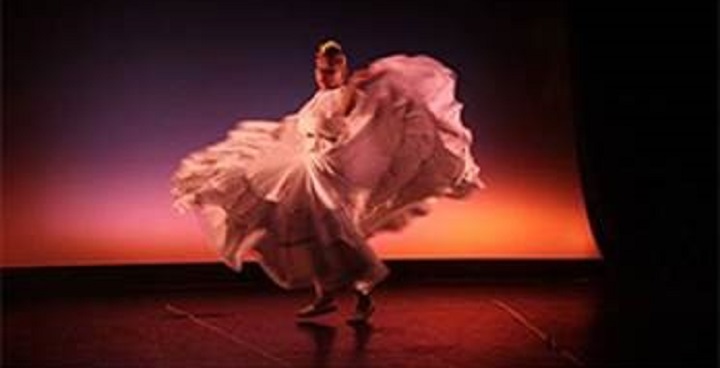 Gasworks presents La Escuela, a film by artist Seth Pimlott developed with the Latin American community, launching Friday 20 April.  Seth Pimlott is Gasworks' firstParticipation Artist in Residence, developing work in collaboration with local community groups, aiming to develop a cohesive project at the end of the residency. The project is supported by Arts Council England.
The story of Mariana and everyone's story
To create the film, Seth worked with groups including Escuela Gabriel Garcia Marquez, a Spanish-language Saturday School in Kennington. The workshops explored how personal biographies meet national histories, including the violent conflicts that forced some families to flee. The lead character is Mariana, a spirit, who guides us through a story of migration, hardship and communities coming together. Three women play Mariana at different stages of her life. La Escuela looks at the transmission of cultural identity between generations.
 Fulfilling the dream
Marlen Cabezas, Head teacher at Escuela De Gabriel Garcia Marquez, said: "Collaborating has been very interesting and satisfying for the children, teachers, youth and adults who participated. The film has fulfilled my dream of uniting generations, cultures, Latin American projects and British entities in a common goal: to foster union, understanding and tolerance of people of different ages, gender and cultures in favour of a harmonic multicultural society."
---
For more information
La Escuela
Launch event Friday 20 April 6:30 – 8:30pm
Screenings: Saturday 21 April & Sunday 22 April, 12 – 6pm
Free admission at Gasworks 155 Vauxhall St, London SE11 5RH
Seth Pimlott
Seth graduated from the RCA in 2016, He is a recent recipient of the Pete Lloyd Lewis Award, and was selected for the New Contemporaries exhibition for 2017/2018. His project featuring different generations of women from the Polish community will explore migration, motherhood and the Brexit experience and will follow in summer.
Gasworks
For over 20 years Gasworks has played a unique role in contemporary visual arts, working at the intersection between UK and international practices and debates. See their news and information pages and follow them on Facebook/ Twitter/ Instagram/ Vimeo/ Soundcloud:@GasworksLondon
 Participating groups
 Escuela Gabriel Garcia Marquez is named for the Nobel Laureate author. Their goal is to help Latin American immigrant children in London to adapt to a new country and educational system and to positively address language and cultural barriers.
Sin Fronteras is organised by the Latin American Women's Rights Service (LAWRS). For more information see their information pages
Cali Swing is the largest Salsa Dance Academy in the UK with 80+ dancers, from 4 years old up, who compete at international Salsa championships. Follow them on Facebook