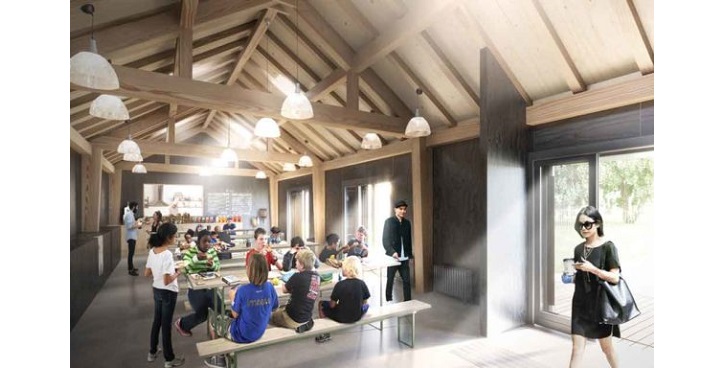 Brixton Windmill launched a Crowdfunding campaign to kit out its new education centre making it ready to welcome schools, visitors, volunteers and the local community. It will be used for classes for adults and children –  from baking and jam making to science and art projects. Local community groups will also be able to book it for events, meetings and seminars.
28 days challenge
They met their £12,000 target in under a month, triggering Lambeth's match funding pledge of £1,250 – the maximum Lambeth Crowdfund amount possible. They are now described as 'successfully overfunded' with £15,148 raised from 197 supporters in the community by July 4 and have set a 'reach' target of £18,000.
Bakers and backers
Supporters who pledged funds on the Crowdfunder campaign praised the Windmill's role in education and bringing the community together:
"Bread and Flour bring communities together and nowhere is this better celebrated than with our friends at Brixton Windmill … best wishes to everyone on delivering this new exciting addition to the Brixton Windmill Story!" – Jonathan Cook, Foster Mills
"Congratulations … for all your great work caring for this precious piece of Brixton's history and heritage."- M. Rosser-Owen
Bake off ready for take-off
The new education centre should be ready by December 2018 and the Windmill have invited all funders to their launch party.
---
For more information
Do you have a project like Brixton Windmill that could be eligible for match funding of up to 25% or £1,250 from Crowdfund Lambeth?
Your project must demonstrate local support through a vibrant crowdfunding campaign. We can only offer matchfunding when your community crowdfunding reaches your target.
Your project must contribute to one (or more) priorities identified in the Co-operative Local Investment Plans (CLIPs).
o Building stronger communities and encouraging civic pride
o Improving the health and wellbeing of local people
o Improving access to parks and open spaces
The Council is only able to match-fund projects that are delivered by organisations eligible to receive public money.
To apply for match-funding from the Council your project must be uploaded and verified on our crowdfunding platform (Crowdfund Lambeth).
 For details of criteria and a guide on how to apply, please visit Crowdfunder Lambeth.