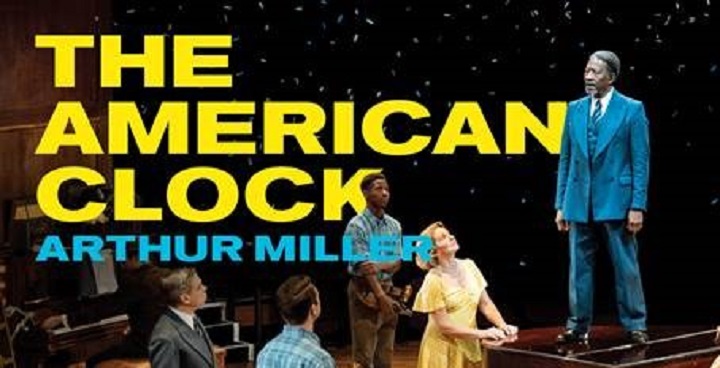 At the Old Vic Theatre on The Cut, SE1, visionary director Rachel Chavkin presents Arthur Miller's The American Clock, a groundbreaking play about hope, idealism and a nation's unwavering faith in capitalism.
Exclusive Lambeth Offer
The Old Vic invites people who live and work in Lambeth a special £15 ticket discount offer. Valid on performances: Until 9 March Max 4 tickets per customer and subject to availability. Your discount code is
About the American Clock
In New York City in 1929, the stock market crashed and everything changed.
Meet the Baum family as they navigate the aftermath of an unprecedented financial crisis.
In Arthur Miller's ground-breaking play about a nation's unwavering faith in capitalism, a live onstage jazz band evoke the euphoric sounds of the roaring 20s as the Great Depression consumes America, from corporate giants to rural farmlands.
Reviews of The American Clock
★★★★ Financial Times
★★★★ The Telegraph
'Chavkin's production is ingenious' The Observer
'The play feels alarmingly prescient' Sunday Express
'Surprising, specific, funny' The Times
Use the Promo code: OVLambeth15 for your special offer tickets
 For more information
2019 is the year of Arthur Miller in London's theatres, especially in Lambeth where both the Old Vic and the Young Vic Theatres feature new productions of his classic dramas.  Coming in April the Old Vic, Jeremy Herrin directs Hollywood stars Sally Field and Bill Pullman in Arthur Miller's blistering drama, All My Sons – See the Old Vic site to book ahead.
The American Clock – Watch audience reactions video