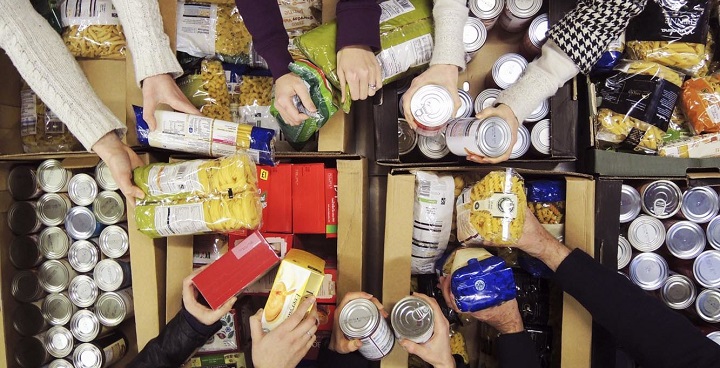 Fundraiser Will Straw explains the new Lambeth Foodbank Fund: "The Lambeth Foodbank Fund is a really simple idea. Using the power of social media, we aim to raise as much funding as possible, and distribute the money to the main foodbanks in Lambeth – Clapham Park, Norwood and Brixton, Vauxhall, and Waterloo – alongside a number of smaller charities which focus on getting food to the homeless, refugees and other vulnerable groups.
Hard-to-get supplies
"Local foodbanks have seen a massive rise in demand in recent weeks, particularly because of the impact that coronavirus has on people's income. But while shop shelves have been bare, and people have been self-isolating at home, it's been hard for foodbanks to get the supplies they need.
Astonishing response
"My friend, Emily Wallace, and I started the Lambeth Foodbank Fund just a couple of weeks ago. The response has been astonishing. We've been astonished by the response. We hit our first target of £10,000 after just three days and the Fund has now raised over £35,000. We have distributed £5,000 to each of the four foodbanks across the borough and are sending £2,000 to the Streatham Youth & Community Trust.
Keep going
But we need to keep going. As the Prime Minister has said, this crisis is going to get worse before it gets better. The Government's schemes to support those laid off or seeing their income fall are welcome but far too many people are not getting the support they need quickly enough. That's why it's so heart-warming to see the community step in. Even if you cannot afford to give, you can spread the word. We've watched our GoFundMe link shared across Twitter, Facebook and WhatsApp, and also circulated on email newsletters. So far over 500 people have made a donation but it would be amazing if we could double that number in the weeks ahead.
Community spirit
"Coronavirus has been awful for all, but the community spirit – whether the weekly applause for the NHS workers to mutual aid groups, to crowdfunders – has shown that we really are all in this together.
 More information