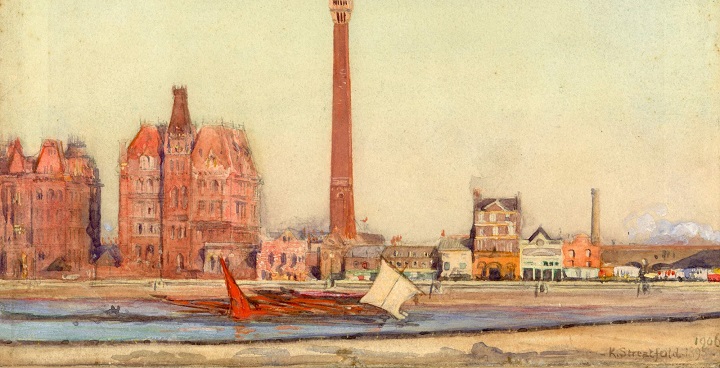 The festival will celebrate:
"The Lost Rivers of Lambeth",
"Some Lambeth Anniversaries",
"Architecture and Landscape",
"Culture and Recreation"
"People".
Among the highlights will be a series of walks along the Thames Foreshore and the hidden courses of the River Effra and Falcon Brook, which link with our major exhibition "Water Lambeth" at Morley College.
Lambeth Archives Open Day, with its usual mix of local society stalls, talks and film, takes place on the final weekend of the festival and, to celebrate its own 125th year, will feature a small exhibition of the staff's favourite treasures – a quirky mix of the bizarre and the historic. Staff from the South London Press will also join us to celebrate its 150th anniversary.
Lambeth Heritage Festival is jointly organised by Lambeth Archives and the Lambeth Local History Forum. To get the full details of what's on, pick up the brochure in any Lambeth library or download it from www.lambeth.gov.uk/heritagefestival Although almost all events are free many require booking.