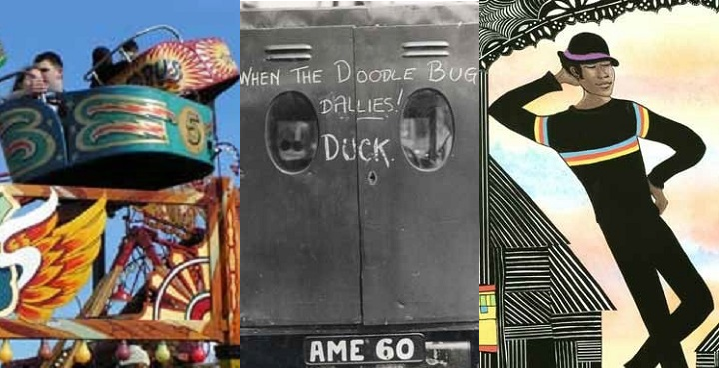 Lambeth's Heritage Festival is bigger than ever this September, with over 90 events. We've everything from 200 years of theatre to key sites in the history of Black music; from the 70th anniversaries of the NHS and Windrush to the history of the circus. The Festival sets out to open up history and make it relevant now. Lambeth Archives has worked with the Lambeth Local History Forum to put together a rich and innovative programme with regular contributors and new partners.
Highlights of Week Four include
Sunday 23 September
Clapham Community Choir at Clapham Common Bandstand. Founded 10 years ago the choir is friendly, enthusiastic and open to anyone who wants to be part of its community, singing classical, contemporary, folk and jazz.
Tuesday 25 September
Behind-the-scenes tour of Black Cultural Archives – our unique role in celebrating the histories of African and Caribbean people in Britain for future generations. Booking required.
Wednesday 26 September
Green Energy Today Brixton Windmill Annual Lecture. Join Agamemnon Otero (Repowering London) and Derek Taylor (Open University) for an update on modern uses of renewable energy.
Thursday 27 September
"A Licensed Pit of Darkness, a Trap of Temptation": the Old Vic – Lambeth archivist, Jon Newman, reflects on 200 years' dramatic change  from cheap pantomime house into one of London's finest theatrical spaces.
Saturday 29 September
Lambeth's Circus and Music Hall origins – cycle Ride. Discover the locations and hear tales of Astley's Amphitheatre, the Canterbury Hall of Varieties and other local venues. Booking essential.
Sunday 30 September
Relive the Blitz in Waterloo – a theatre re-enactment at St John's Church with a prize quiz based on what you learn. Part of 3 days' exhibition and festival around St John's. Booking essential.
---
More information