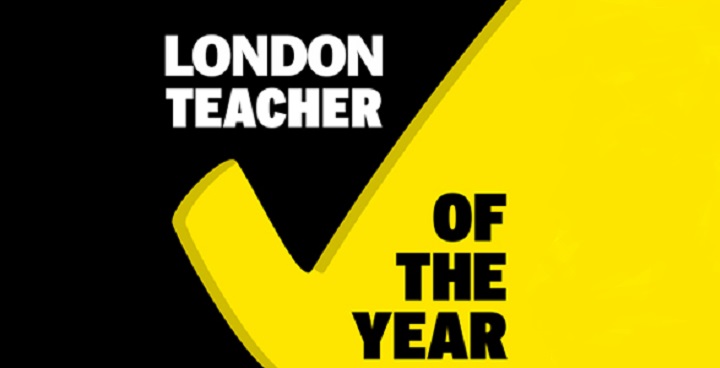 A pioneering tech firm hopes the London Teacher of the Year Awards will celebrate educational staff working with special needs pupils in Lambeth.
London Teacher of the Year
Organised by educational charity Inspire Schools, the London Teacher of the year awards will be presented at a ceremony taking place at the Mayfair headquarters of the Royal Aeronautical Society in June.
Nominations
Nominations are via the London Teacher of the Year website. The deadline for nominations is noon on Wednesday  March 7.
Nominate a teacher who shapes a child's life
Ex-Lambeth Palace special envoy Terry Waite, now a humanitarian and author, says: "The Teacher of the Year Awards is a wonderful opportunity to say thank you to a member of school staff who has helped shape a child's life. I do hope you consider submitting a nomination."
Awards event
A panel of judges will select winners for Lambeth , all of London's other boroughs and best teacher in London  to be announced in mid -June at the Royal Aeronautical Society.  The awards dinner is a fundraiser including a raffle. Proceeds raised from the London Teacher of the Year Awards go to literacy and road safety projects in the London.  There are no categories, so special needs, primary, secondary and other kinds of teachers can all be nominated equally.
Word from the Cabinet
Cllr Jennifer Brathwaite, Deputy Leader of Lambeth Council, said:  "Our teachers do a fantastic, and often underappreciated job, in shaping the lives of our young people. I would love to see our teachers who make creative use of new tools and approaches to help those children most in need recognised for their excellence."
Learning Science
Priya Lakhani OBE, of Century Tech wants to encourage nominations for teachers who use technology to overcome learning disabilities. "As a technology company we naturally like to celebrate schools that use technology to improve the way they educate pupils. But technology can be used in all manner of creative and surprising ways to help children thrive. in helping special educational needs and disabled pupils and those from disadvantaged backgrounds to do better than ever before.
More information
Century Tech uses learning science, artificial intelligence and neuroscience in a learning platform that creates constantly adapting pathways for students and assessment data for teachers. They are one of the judges for 'Teacher of the Year'
The other judging organisations include the Royal Borough of Kensington and Chelsea, Imperial College London and the London Chamber of Commerce and Industry.
Find out more about the teacher of the year awards from Inspire's monthly online newsletter