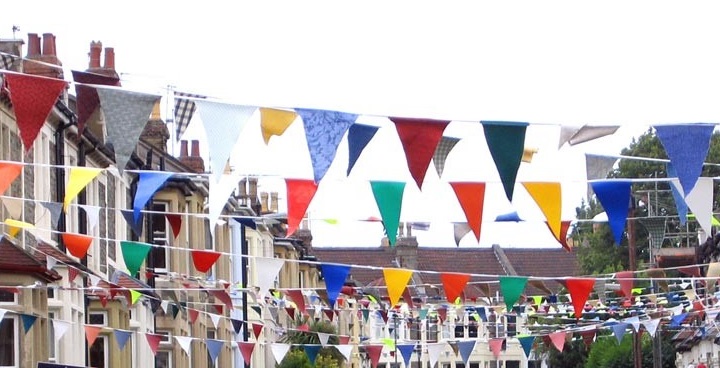 Spring is in the air and with that is the promise of summer to come.  So let's start thinking about great things to do in your area.  Thought about holding a street party?  It's a great way to spending time with your neighbours and get to know the people in your neighbourhood.
Information and application online
Head to our website to find out more.  There is a guidance page which  will help answer your questions, with links to other websites with really useful resources and of course the online application form.
Road closures
There is no cost for closing your road but there is a charge if you need to hire the road closure signs and barriers.
The Big Lunch or more…
The Big Lunch is taking place again this year on the 1st and 2nd of June so you might want to join in there or how about marking Car Free Day on 22nd September with a street party.  Do note we can only do a free residential road closure once a year.
For more information
For information from Event Lambeth about running Street Parties and an online application form, see our websites:
For more about planning, see The Street Party Site