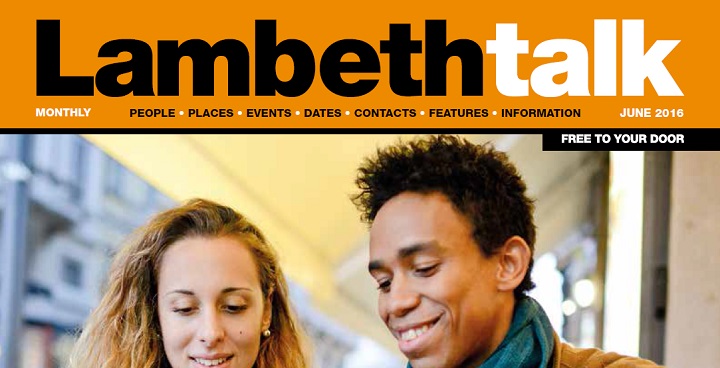 This month we celebrate our awards. La Retraite RC, the girls' secondary school won a Pupil Premium award in key stage 4. Barrister and banker Miranda Brown, vice chair of Brixton's Black Cultural Archives, won the "Awesome you" role model award from Women on the Crossroads. (page 4) Mosaic Clubhouse won the Charity Governance Awards 2016 Managing Turnaround and a prize of £5,000 unrestricted grant! (page 6)
Home-start Lambeth is inviting you to offer your practical, emotional, valuable support to struggling families with young children on page 8.
We sing and we dance as we find out the exciting full music line up of this year's main stage and the new theme zones of the Lambeth Country Show 2016, including… go to page 9!
To help young people get started, Lambeth Council and Lambeth College are organising "The Big Apprenticeship Day" – details on page 10.
Streatham Food Festival is presenting this year's programme inviting us to the culinary tour of the world in five days full of surprises, recipes and specialities. (page 12)
Our regular 'From the community' feature presents "Lambeth Larder" St Luke's hub supporting people who need help or advice and organising food projects. (page 14)
Every month our tenants and leaseholders get informed from the special Housing section they find in Lambeth talk (pages 18-23)
What's on in Lambeth in June? So many things, as always! Meeting with local Muslims during Ramadan, walking and exercising in Clapham Common, celebrating Abbeville fete, learning how to dance and going to our local Ovalhouse theatre for Strawberry Vale (pages 24-25) or use one of our discounts and offers and enjoy a film, a duck tour or a dance class (page 26).
Lambeth talk is one more reason to Love Lambeth!