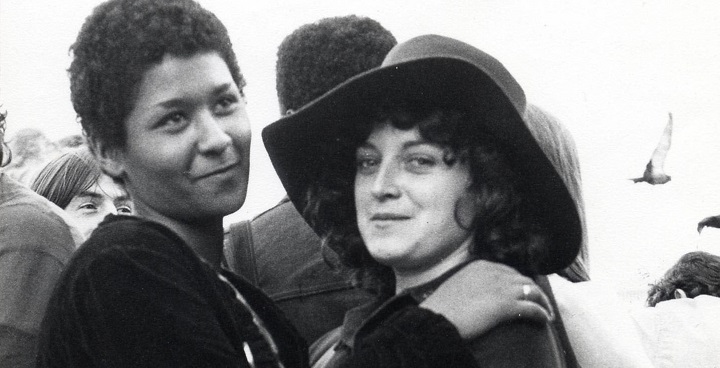 Lambeth is home to many key events in LGBT+ history – Pride marches and clubbing, the birth of campaigning organisations for healthcare and more, the UK's first building to get listed status for its importance to the LGBT+ community, and – just last year  – the opening of permanent rainbow crossings by Brockwell Park. Lambeth Libraries has co-ordinated a month-long programme to give an insight into LGBT+ history, giving us all the opportunity to understand and challenge discrimination and promote equality, diversity and inclusion.
Word from the Cabinet
Councillor Sonia Winifred, Cabinet Member for Equalities and Culture, said "I am delighted to invite you to this year's LGBT+ History Month. The theme for February 2020 is: Poetry, Prose and Plays. Lambeth Libraries will host a series of events including Q&As with local authors, reading sessions for all ages and art exhibitions that explore the contribution LGBT+ people have made to all our lives. The vibrancy of Lambeth is very well reflected in the diversity of our communities and our commitment to equality. I hope you will join us."
Events include
Drag Queen Story Times – five sessions in different libraries of the much-loved reading sessions where fairy tales come to life
Queer Alphabet Soup – an evening with LGBT+ writers including Adam Mars-Jones in South Lambeth Library
Photography exhibition revealing often-hidden LGBT+ life in modern India
Snow Q- a re-imagining of The Snow Queen for theatre by author Maria Jastrzebska, supported by the Polish Cultural Institute
Michael Cashman – the actor who made history with a gay 'EastEnders' kiss before going into politics – in conversation
Brixton Radical Reads
A 'zine' fair
A craft fair and craft sessions making rainbow cupcakes and jewellery
Drag Academy at Mosaic Youth Forum
'Our Story' – a presentation from Lambeth Archives of club flyers, campaigning events, social events, Pride badges, etc. donated to Lambeth, with a shout out to people to share their own memorabilia and memories for a more inclusive 'people's history' of LGBT+ living in Lambeth.
And much more…
More information
For details of these and many other events, times, places, booking details etc collect a guide from your local library, see the Council's Events calendar, or Download the brochure
Organised in partnership with Lambeth LGBT+ Staff Forum and Lambeth Public Health.
Header photo HCA-Chesterman courtesy of LSE