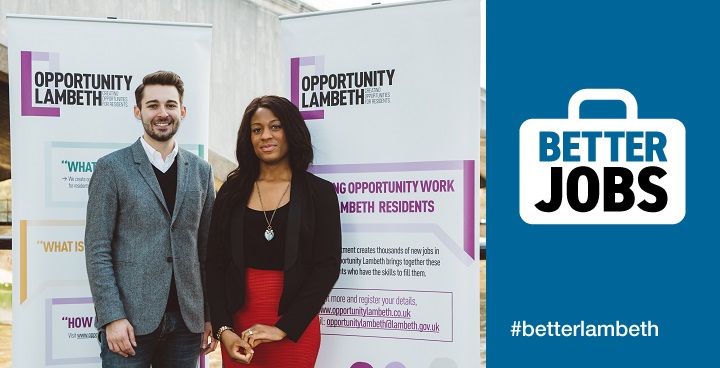 The website builds on Lambeth Council's sustained push to support businesses in creating new jobs, in getting more from developers, and to get more people into work.
Opportunity Lambeth features jobs within commutable distances for residents. Alongside the job opportunities the site will feature work experience opportunities, training and employment and skills events.
Job alerts
People who sign up complete a skills questionnaire that creates automatic alerts for jobs that match their profile. For people facing particular challenges in accessing work there is the potential for extra support.
Where appropriate the council will be able to help people when they contact potential employers.
Word from the Cabinet
Cllr Matthew Bennett, Cabinet Member for Planning, Regeneration and Jobs, said: "We are working hard to make sure that the economic benefits that have come out of Lambeth's rapid growth in recent years can be enjoyed by as many people as possible.
"This website is one way in which we are helping and supporting people find out about opportunities in the borough. And more than that making sure they have a real chance of getting them."
Lambeth Working
Opportunity Lambeth builds on the success of Lambeth Working, the council's employment brokerage for those most in need of support, which has directly supported more than 1,000 people into work since 2014.
This follows the council putting in place tougher demanded of developers with new requirements on them to create work placements, apprenticeships and jobs for the long-term unemployed.
There are now more also Business Improvement Districts (BIDs) in Lambeth than any London borough. BIDs play an important role in boosting job creating, and in Lambeth we have seen 15,000 new jobs created in the last three years.
Visit the new Opportunity Lambeth website.