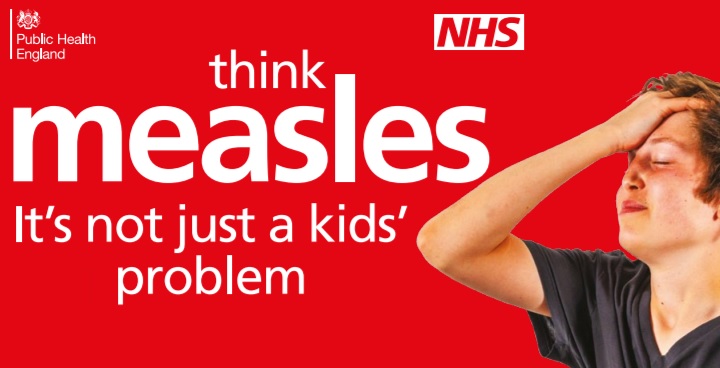 Measles is not just a kids' problem and it is highly infectious. It is still common in many countries around the world and there are currently several large measles outbreaks across Europe.
Two doses of the MMR vaccine is the best protection! It's available to all adults and children, and it's never too late to get vaccinated. So, if you're unsure if you're protected, speak to your GP or Practice Nurse to make sure you and your family are safe.
Please visit the NHS Choices measles information for more details.
How to stay safe and what to do if you think you've come into contact with measles.