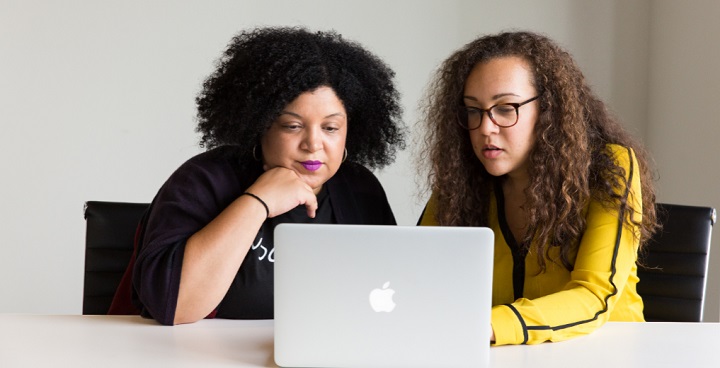 MYCommunity Directory is an online guide to services available in Lambeth to support people with dementia and other health and wellbeing concerns, providers, carers and professionals who work with them. It helps make access to information as straightforward as possible.
Social prescribing
Tom Stannard from Age UK Lambeth, said: "The MyCommunity Directory launched last year and already has hundreds of entries. It's grown out of social prescribing. The Directory is a resource for service users and carers, but also professionals, for link workers looking for services to help people, for GPs and social workers. It includes statutory provision, third sector organisations like advice centres, and social groups like sports clubs. We don't exclude anything to do with health and wellbeing – physiotherapists, commercial projects like cinema Reminisce projects, and we recently had thankyous from an urban gardening group who'd had a referral.
Best first place
"You can search through a keyword or postcode. Having choice available online helps to avoid being funnelled towards one particular answer. We want it to become the best first place to look for information, help, care and support in Lambeth." The online directory is part of the services provided by the Independent Living and Carers' Partnership (ILCP) and powered by Age UK Lambeth. The Directory is funded by Lambeth Council.
Bulletin Board
"We want to see it grow to feature an active bulletin board where providers and users regularly post news and events. People can ask to add content through an online request form. It's all part of improving through user feedback. That's our main measure of success – not just how many people are using it, but the number uploading it in a two-way system."
Word from the Cabinet
Cllr Tina Valcarcel, Deputy Cabinet Member for Disability, said: "We're proud to support this new service started here in Lambeth, creating a one-stop shop where carers, people working in health and providers can all find help, in a way that's always responsive and open for them to add to and update."
For more information
See the MyCommunity information pages
MyCommunity are always looking for new organisations to join the directory. If you think your service is right to support people with dementia or professionals working with them, contact them through the website.
We check service providers before they are made live on the directory, but do not vet them or the information they provide. If Directory users have concerns about information, contact us, and we'll do our best to sort it out.
The Directory has a simple Eligibility Checker to help you work out if you may be entitled to help from Adult Social Care. If you aren't, it points you to our SAIL (Safe and Independent Living) service.