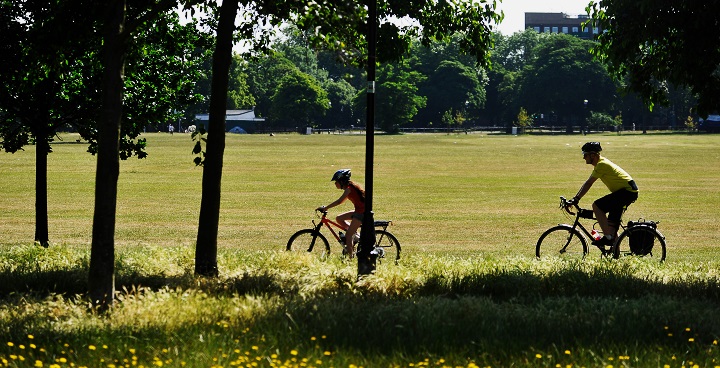 It's national Bike Week (14 – 22 June) and there are plenty of opportunities for you to get on your bike!
Lambeth Bike Festival
An afternoon of cycle fun, including: stunt displays, competitions, test rides and activities. You can also bring your bike to join a family friendly ride. The festival will be held in Brockwell Park next to the Lido, on Saturday 21 June between 12 noon and 4pm. Please click here for event details.
Try Before You Bike
Borrow your choice of bike and accessories for four weeks for £10 and see how you can fit it into your life. This is perfect for the person who would like to cycle around but doesn't want to commit quite yet. Just borrow a bike and use it how you like. If you think it will work for you, you can buy it in four monthly instalments at a reduced rate. What's more you will have access to lots of support such as urban bike skills training, maintenance courses and a helpline. For more information go to www.lambeth.gov.uk/TryBeforeYouBike.
Free bike skills training
Free cycle training is available throughout the year. One-to-one teaching means that it is tailored to your ability. The instructor can even show you a good route from home to work or somewhere you go regularly. Sign up here.
Dr Bike free cycle maintenance
Professional bike mechanics set up stations around Lambeth offering free cycle maintenance checks and advice. Find out about upcoming events at www.lambeth.gov.uk/drbike.
More information
To find out more about cycling in Lambeth: