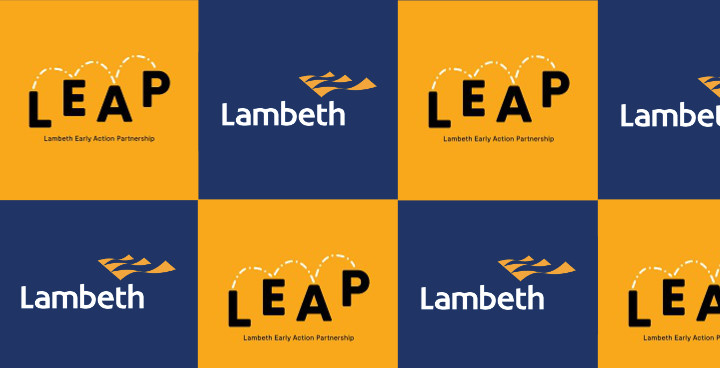 The Data Architecture & Analytics team encourage and empower Council services and partner organisations to make the most effective use of appropriate information for the benefit of our citizens. We do this by providing advice, support, governance, standards, infrastructure and services to the Council's data community, project teams and our external partners. In pursuit of this aim, the team recently won the tender to design, build and run the Lambeth Early Action Partnership's (LEAP) Data Integration Platform.
Making Lambeth a great place to grow up
LEAP is a programme which helps pregnant women, children under four, and their families. Their primary goal is to support the social, emotional, communication and language development of babies and children, their diet and nutrition as well as parents' wellbeing and social networks. It's a complex programme, with over 30 different interventions delivered by a diverse group of providers including several NHS Trusts, Clinical Commissioning Groups, three departments of Lambeth Council, and a number of charities and community groups.
Service providers collect and collate information using their own systems and send it quarterly to LEAP who report to the funder on beneficiary reach. This reach reporting must only include unique beneficiaries. LEAP must achieve this despite all data being collected by the disparate service providers and new GDPR and data protection rules inhibiting the sharing of this personal information without specific safeguards.
Data challenges and solutions
There were three problems facing the LEAP programme's data process. Firstly, information governance concerns around consent needed to be addressed, secondly a method for sharing data, whilst also protecting it, needed to be researched and decided upon and finally, a system needed to be developed for collating the information and then automatically processing it to manage unique beneficiaries across the programme.
Given our operational expertise borne out of previous development and production workflows built over the last three years, the data team's solution was to design and build a fully portable solution, the "LEAP Data Integration Platform", using components of the cloud-based Microsoft Azure technology stack including Functions, Logic Apps and Data Factory.
The technology behind this integration is the first building block of the data team's new cloud-first approach. Over the coming months, our aim is to build out more of these "data services" as we begin to play our part in Lambeth's journey towards being a data-enabled council and borough.