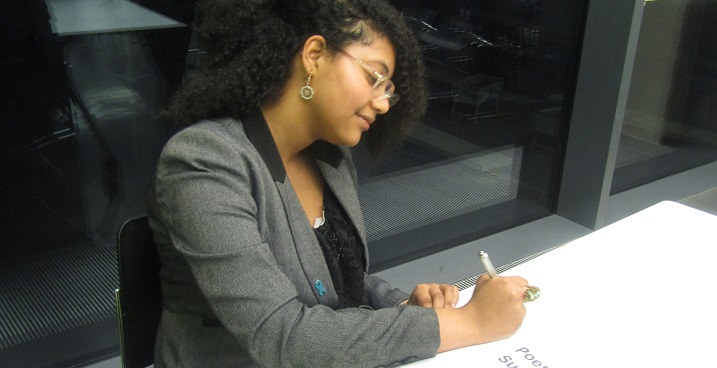 Micah was the youngest author at Conscious Dreams Publishing to become bestselling on the day of publish. Her book is a  best seller in Women's Poetry section on Amazon.
To celebrate the success of 'Poetic Surds', Ark Evelyn Grace Academy was honoured to be chosen by Micah to host a special book launch. The book launch was well attended by Micah's family, friends, school and local community.
'Poetic Surds' is a journey of self-discovery and expression from a young woman who has learnt the power of self-love. A strong message is conveyed in each poem. One of hope and the notion that no matter what one goes through you are never alone. Through this book Micah touches on real life issues such as mental health, loss, self-perception and self-love.
Daniella Blechner, Founder of Conscious Dreams publishing said:
"Poetic Surds is a collection of over 100 poems focusing on topics such as, mental health, being different, loss, grief, spirituality, female empowerment, self-worth and nature. She is testament to the fact that no matter the age, old or young, we can fulfil our dreams with passion, dedication, vision and the desire to inspire others. Congratulations Micah on all that you have achieved. We will always remember that you were the youngest author at Conscious Dreams Publishing, to become a Bestseller on the day of publish!"