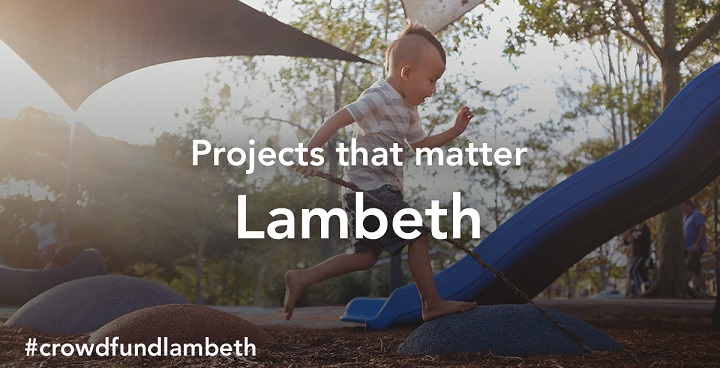 To celebrate Crowdfund Lambeth, Crowdfunder and Lambeth Council are running a competition for five projects that matter in Lambeth to each earn £1,000 towards a crowdfunding campaign.
Make your idea a reality
If you or an organisation you're part of has an idea that tackles one of the below, then enter today! They want to help make your idea a reality.
Building stronger communities and encouraging civic pride
Improving the health and wellbeing of local people
Improving access to parks and open spaces
Closing date
Entries close on Monday 9 March at midday. Winners will be announced on Friday 13 March.
Word from the Cabinet
Councillor Jim Dickson, Cabinet Member for Voluntary Sector & Partnerships at Lambeth said, "Crowdfunding is so much more than raising money. It gives people and organisations a platform to validate ideas, raise awareness of new projects, and build lasting relationships with supporters. And it's an innovative way to fund your project and grow your organisation. I would want to encourage as many Lambeth organisations to take up this opportunity and pitch their fantastic initiatives".
Creative ideas
Dawn Bebe, Founder and Communications Director at Crowdfunder said, "We want to hear from ideas that are having (or will have) a positive impact on communities in Lambeth. Crowdfunder is all about supporting creative ideas that tackle society's challenges, and we're supporting the best of those ideas with extra funding and coaching to make them happen".
Winning ideas
Not only will the five winners receive a £1,000 pledge from Lambeth Council towards their Crowdfunder campaign, Crowdfunder's expert coaches will be on hand, ready to share their crowdfunding expertise and know-how to help bring the winning ideas to life.
More information
(