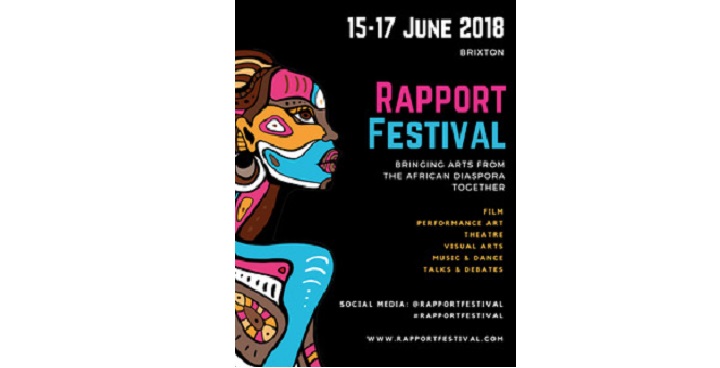 The Rapport Festival brings a summer weekend of music, film, theatre (and more) to the streets and open areas of Brixton – all created by African diaspora artists. Lambeth resident Lara Samuels started the festival last year and tells us about this year.
Spiritual home
"Brixton has always been my spiritual home. I was frustrated for years by the lack of opportunities for African diaspora artists and was looking to create opportunities for us to create projects we want to deliver."
Free to the public
"At the same time, I want to deliver art the community wants, that the audience feels part of – not what organisations think they 'should' be given. The community doesn't feel invited or included in many arts institutions. That's why so much of the festival is out in public. It makes it easier for people to say 'what's happening? I want to be part of it.' It also makes it easier for it to be free. I've had to charge for films to cover hiring the venue, but you can get an 'early bird' ticket discount.
Film, theatre, drama, song and more…
"The film festival includes Caribbean films, and 'Huey & Louis' and 'Sense of Identity', filmed here in Brixton. The festival will include a photography exhibition and workshops led by Eddie Otchere, at the Bureau of Silly Ideas. Two Gents Productions – who'll have a play on in November called 'The Moors' – will present a piece called 'The Man Who Changed the World', reimagining Shakespeare's moors characters into a migration story. One of the actors who devised it is Zimbabwean – it's all very relevant to the Windrush Generation.
Artists' network
"Last year, artists performed for free because they believed in it. This year we've got funding from Arts Council, Black Thrive and Brixton BID. Last year proved there's an appetite for it – people who emailed to say "This is what we need" are creating 'Stories from the Streets', workshopping how to tell community stories in music, dance, drama or theatre. That's what we want – for it to get bigger and better every year."
---
For more information
For more information on the Rapport Festival see their news and information pages and sign up for their newsletter
To volunteer to help, or if you've got creative ideas for next year's festival, , email Lara Samuels