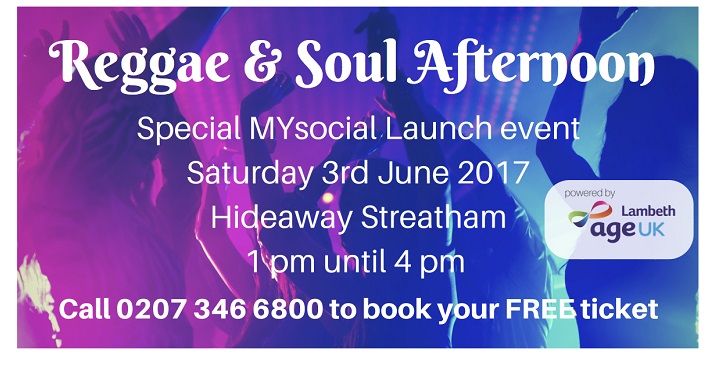 We'd love you to join us for the launch of MYsocial! Following on from our really successful Soul Afternoon during the Celebrating Age Festival in October, we welcome you to join us for an afternoon of the best reggae and soul.
Tickets are free, soul music is all about musical exuberance, deep feeling, and unfettered joy, so why not join us on the dancefloor for the afternoon! Everyone coming along will be offered free membership of MYsocial, worth £60.
You don't have to join, but membership will give you access to a whole load more events, as good as this one.
The event is being hosted by Age UK Lambeth staff and volunteers from Bloomberg's.
We'd love to see you then! Find out more and book your ticket 
Hideaway: 2 Empire Mews, Stanthorpe Rd, Streatham, SW16 2BF
The club is fully accessible.