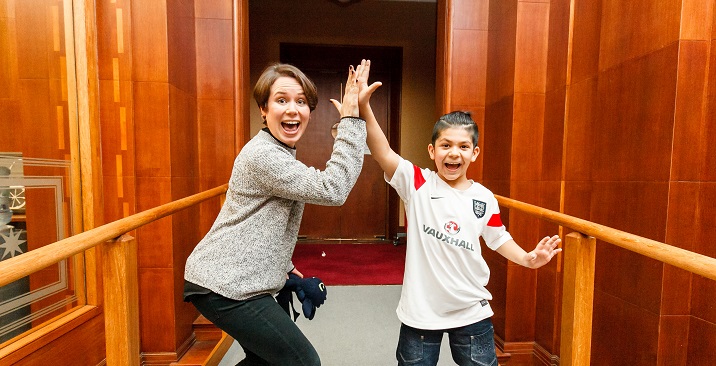 Chance UK is an award-winning charity which runs a one-year mentoring programme that supports 5-11 year olds with behavioural or emotional difficulties.
"I'm Jessica, the new Programme Manager for Chance UK in Lambeth and I would love to hear from over 18s who are interested in becoming a mentor. No prior experience with children is required, just dedication and enthusiasm! Mentors are interviewed, DBS checked and fully trained. The commitment we require is a 2-4 hour session each week, with monthly supportive meetings with your Programme Manager."
Over the course of one year, you'll motivate the child you're matched with to make positive choices, grow in confidence and overcome behavioural challenges (whilst having lots of fun along the way). Chance UK gives a monthly budget for activities so mentors can be as creative as they like.
A year of sessions like football, crafts and farm visits come to an end with an important graduation ceremony, celebrating everything the child and mentor have achieved together. A former mentor told us: "it is the most rewarding thing I have ever done".
Interested? Go to www.chanceuk.com, call 0207 281 5858 or email volunteer@chanceuk.com  to find out more.